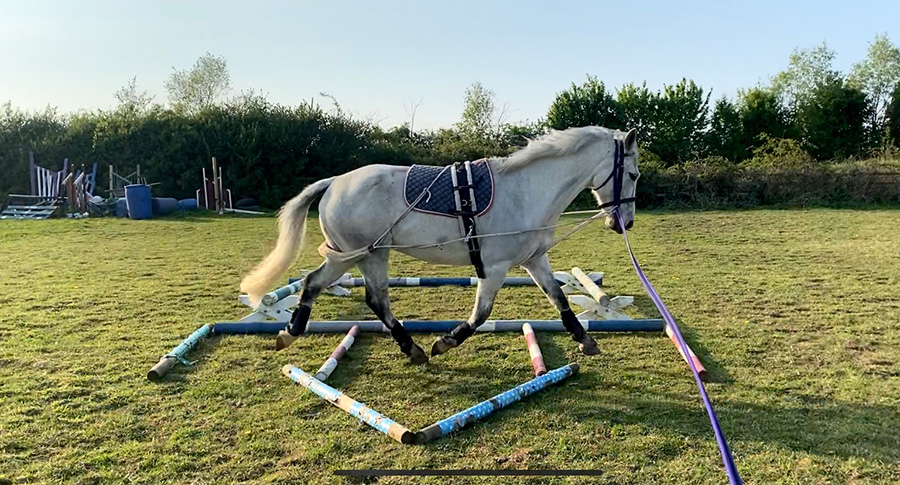 "Considering the Covid restrictions are still in place, this month has been pretty productive. To start with Mac was brought back into full ridden work again, and his progress has been phenomenal!
"For the first two weeks of April, we purely hacked the ponies, gradually building up the intensity and duration to build their fitness back up. Especially with Mac, I've really tried to get him to relax throughout this, rather than being on edge, as such, and looking for things to spook at, and this proved successful by the end of the period. After these weeks, I then moved onto pure pole and flatwork in the field with one lunge session a week. With Mac, this started with lots of walking and trotting, getting him to build up muscle and top line, as well as just getting him to accept the contact more rather than fighting it. I'll admit the first few sessions weren't the prettiest but it didn't take long for him to understand. After we'd mastered this together, I was able to start working him into the bit and onto a proper outline, which is something we've never really properly focused on achieving. I'm so glad I've finally dedicated time to work on this with him though, as it's something I've always put off and the results are so good without too much work actually being needed!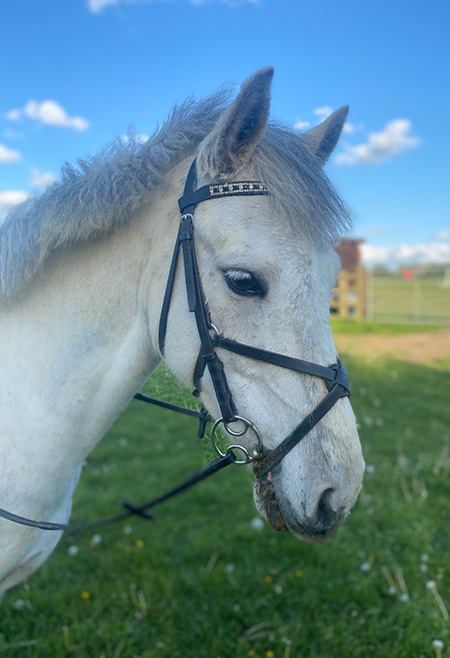 "His condition has improved massively too, with the combination of the work and being fed on Mollichaff Conditon Complete. He's really chunking out finally, I'm really pleased!!
"With the spare time we've had, we've also been busy at the yard, giving it a major tidy up and paint. Everyone's helped with something (socially distanced and staggered times, obviously) and it's now looking lovely. It's been great to keep all our minds sane and healthy too, which is a huge bonus.
"It's a shame lots more events have been cancelled and we're slowly edging into the season where we should've been out competing, but in all fairness, it's been nice to have a break to breathe and just enjoy the ponies to have fun! There's always other years and I think everyone just needs to keep a positive mindset at the moment. Hopefully by next month places will begin to open for hire again, if it's safe enough to, as it would be nice for a change of scenery."
Stay safe – Emma & Mac x
You can follow Emma on Instagram – @jumping.greyss