Welcome to the first blog from our latest sponsored rider, Emily King (21).
Following in her mother's footsteps, Emily, who is just 21 years of age, competed at her first event aged just 12 and represented Great Britain at the age of 15, finishing 7th overall. She won individual silver at the Junior Europeans in 2012, team gold in the Young Rider Europeans in 2015 and in the same year made her four-star debut at Pau, finishing in fourth place. We will be running a regular blog from Emily so watch this space!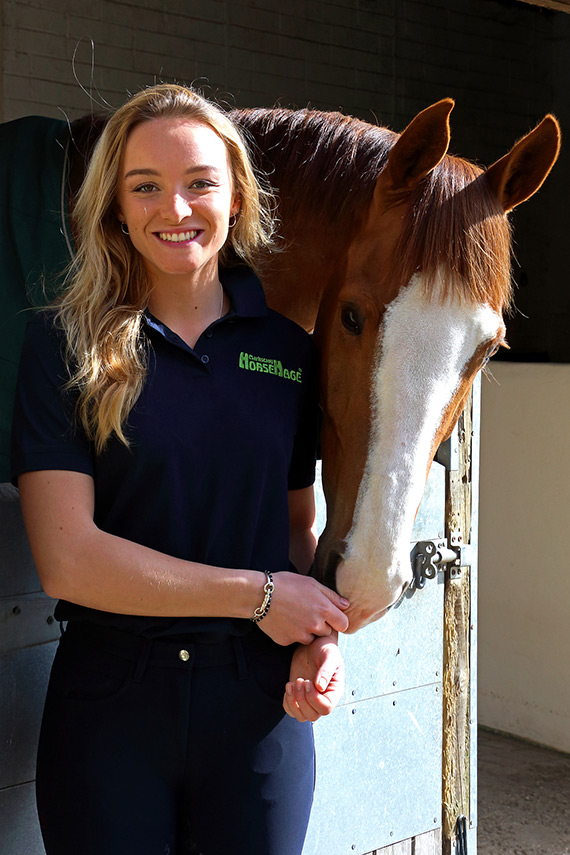 A Great End To The 2017 Eventing Season
"We had a great end to the competition season with a mixture of inevitable ups and downs! Our first autumn international was up in the beautiful Cairngorms, at Blair Castle. It's the most stunning and picturesque setting – just like entering a scene from Game of Thrones. It was a fantastic week… Zara (Walitze F Vejgard) did a beautiful test in the CCI**, followed by an awesome clear inside the time cross country, which pulled us up to the top spot. Unfortunately after having an early fence down in the show jumping, the title slipped out of our grasp and we finished runner up. Still – it was a hotly contested CCI**, so I was very pleased with Zar! She'd finished runner up in the CIC** at Bicton a few weeks before – so she's really made her mark at that level.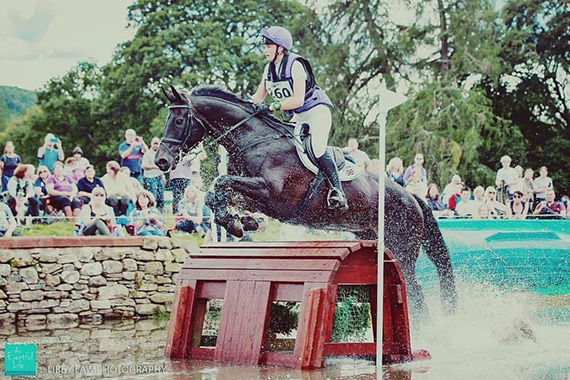 "Amme (Amadeus) was also super and finished 10th in the CCI*. He's still quite green and babyish but gave me a fantastic ride in the cross country… an exciting future.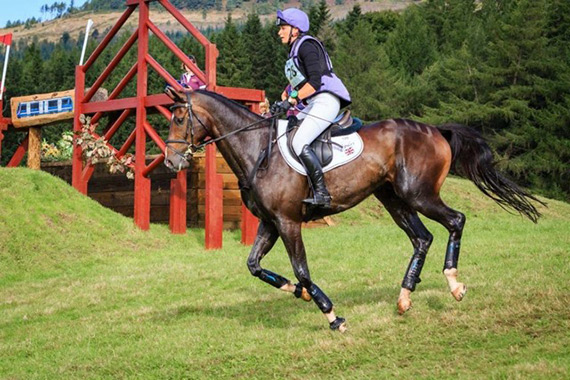 "Unfortunately it wasn't the event for Dre (Dargun). He didn't feel himself in the ERM dressage – he was quite tight and not as happy and forward-thinking as his normal self. He warmed up well for the show jumping, but then when I went into the ring he went very backward-thinking and stopped at the second and third fences, which he's never done in his life. Once he exited the ring and his adrenaline from the large atmosphere died down, it showed that he had tied up (this is a form of cramp which some horses suffer from due to a chemical imbalance inside their muscles). So unfortunately that was the end of his Blair debut. He travelled home happily and was examined closely by our home vet, Richard Stringer, to make sure he returned to full health as soon as possible.
"I then had a week at home, training and taking the younger horses to shows before re-packing and heading off to Blenheim Palace CCI*** with Dre! He was fantastic – he felt on top form all week, doing a beautiful test of 45. Unfortunately there was a huge difference in marks from one judge compared to the other two and this moved him out of the top few but I was still over the moon. He really is becoming amazingly consistent in the complex 3* tests – he's so balanced, beautifully uphill and obedient, he's a pleasure to ride on the flat. After giving me a great ride about the meaty and undulating Blenheim cross country course, unfortunately we were one of the 40% of starters to fall into trouble at the arrow head, 'C' element, of fence 15. You jumped into the dark woods over an upright rail, one stride to a wide ditch, then a curving two strides to the arrowhead. I felt he just genuinely didn't actually see the final element due to the rustic profile of the brush blending into the dark wonder background. He's very straight normally and after this little blip, he gave me a fantastic ride around the rest, finishing with plenty of petrol still in the tank. He's now enjoying a well-deserved holiday and I'm very excited about him for next year!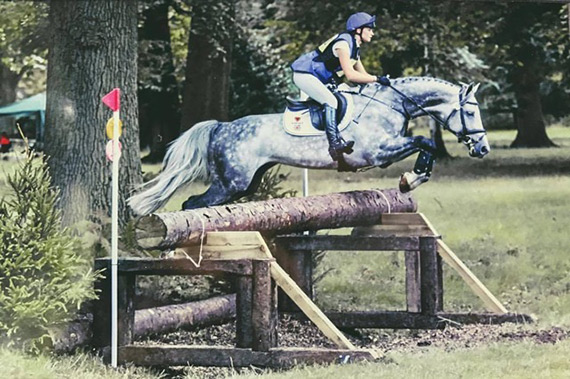 "The last few events sweetly concluded a successful year, with Zara winning the OIu21 at Pontispool and Quinn (Quinlan Z) winning the Open Novice at Sapey and then going on to finish 10th and winning the leading six-year-old prize at Lignieres, France. I'm immensely proud of Quinn's progress this year – it's amazing to think he only jumped his first ever cross country fence in January and now he's an Intermediate level event horse gaining eleven top ten placings this year, three of them being victories! He's a stallion and we'll hopefully collect from him in the Spring so it'll be exciting to see his offspring hopefully coming up through the levels in a few years' time! Speaking of babies – we did four embryo transfers with Zara last year, resulting in four beautiful little foals this year (all out of surrogate mums)! They are absolutely adorable! Bay and Fern (by Royaldik) and Maggie and Maple (by Jaguar Mail) are all a picture of health and are dancing around the field, dreaming of filling their mother's shoes!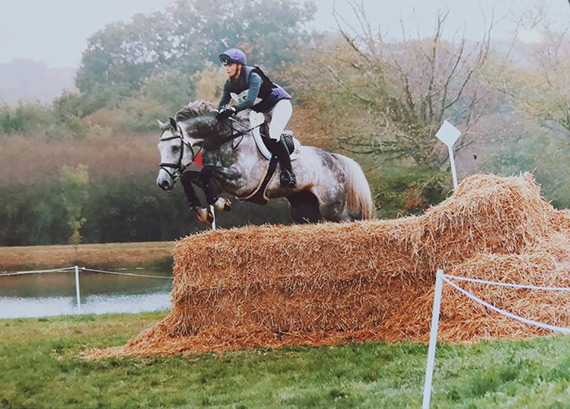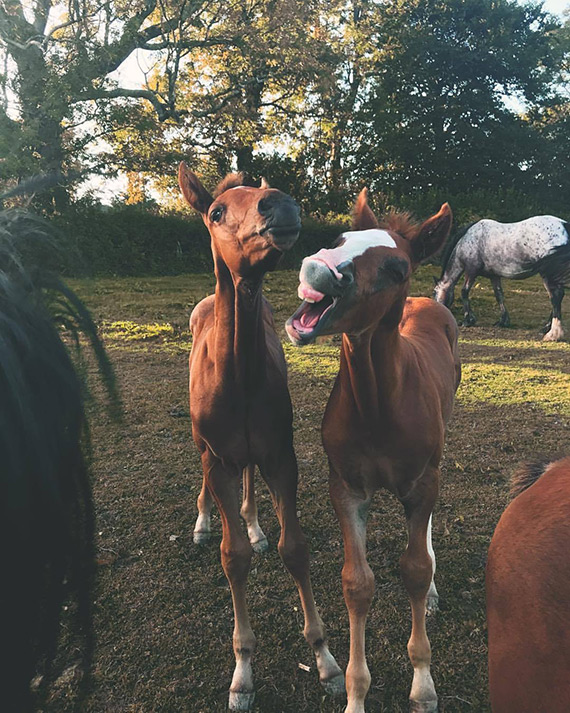 "As I finish writing this, I'm currently sitting in beautiful, sunny Corfu, where I'm enjoying a rare, beautiful holiday with my boyfriend, Sam. I always think it's important to soak up a little sun before layering up for the cold, dark winter ahead!! I return home in a few days' time and then I shall spend the winter training for a few weeks in Germany with the legendary showjumper, Marcus Ehning, and then at home with my younger horses.
Lots of ups and downs and invaluable lessons to take forward to 2018… fingers crossed for a good un!
Emily.