An Eventful Autumn for Emily King
An Eventful Autumn for Emily King
"We have had an eventful autumn season this year with some great results. The lovely Vámonos (Marco), owned by Lord Patrick Beresford, continued to earn himself some fabulous results including 3rd in the Novice at Cholmondeley Castle, proving he can jump out of the mud after the constant rainfall we had there. So much so that they had to abandon the event the following day, so unfortunately Georgie Girl (Georgie) and Langford Take the Biscuit (Hobby) missed out on their runs.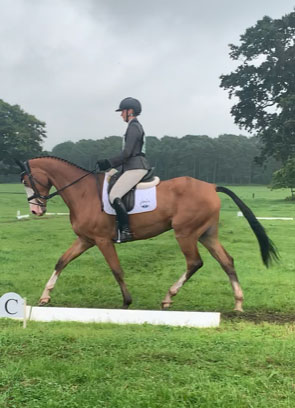 "However they all had great results at Homme House with Marco picking up 4th place in his Novice section and Georgie and Hobby both finishing on their dressage scores to receive 4th and 5th place in the Open Novice.
"Our next International was Hartpury where I had the lovely older boys, Brookleigh and Dargun, both in the CCI-S4*. The pair of them both produced very nice tests for me, with Brookleigh sitting on a score of 24.9 and Dargun on 25.4 for 6th and 7th place after dressage (out of a huge field!) I was super-pleased with both of them.
Again the weather decided to take a turn for the worse but luckily they had the option to utilise the beautiful indoor arena for the show jumping, and unfortunately it was here that both boys picked up faults. Given the conditions and the unlucky faults, we decided not to run Brookleigh across country and save him for his next event at Millstreet. Dargun went on to have a good run around a big cross country track and it was great to have him back where he belongs and confidently cruising around.
"Again with Georgie and Hobby we had a fab time at Sapey with them both showing their consistency and finishing on their dressage scores of 27.5 (Georgie) and 28.5 (Hobby) and picking up ribbons again for 4th and 5th places.
"Whilst being busy with events, we also had a hive of activity going on at home and gaining a new sponsor to supply our horse bedding – Caviera Bedding! Their fantastic bedding keeps all the horses nicely comfortable, which we are always grateful for at this time of year!
"Meanwhile we were soon to be arriving at Millstreet where I would be competing our dearest Brookleigh in the Event Riders Masters (ERM) and Marco in the CCIYH2*. Unfortunately poor Marco popped out a foot abscess after his dressage so sadly we withdrew him after yet another fantastic test putting him in 2nd place overnight. Brook produced a brilliant test for me once again, followed by an outstanding jumping round to then follow with a super cross country effort to finish in a very respectable 5th place!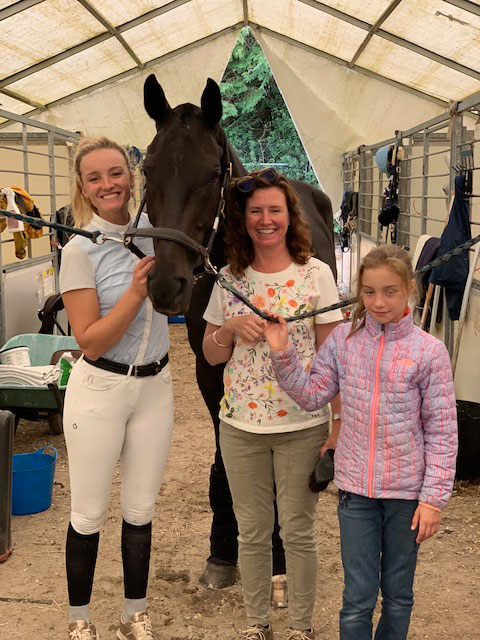 "I had a great day at home filming with the Cavalor team, putting together some short videos and getting some snaps of their great products that we use. The crew were fab and we had lots of fun putting it all together. So we'll look forward to seeing those when they go live!
"It was then onto beautiful Blenheim Palace where I was competing Dargun in his big international of the autumn. Sam and I travelled down together as he was also competing alongside me in the CCI4*-L.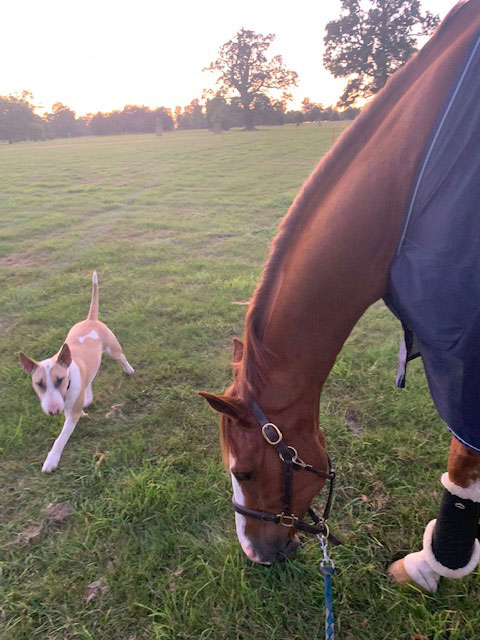 "It wasn't quite Dargun's event though. After a good test where he was feeling very happy, we regretfully picked up an early 20 penalties across country. He cruised around the rest of the course easily and quietly but we decided to leave it there for him on this occasion.
"It was shortly after this we had the sad news that my long term owner, Jane De Missier, had decided to give up her eventing interests due to family commitments. I've had a great time training and competing Jane's horses over the past years – they were my best friends and made many of my dreams become reality. It was a tough situation to find myself in and heart-wrenching to see them leave the yard, but I wish them all the best in their new homes and Jane all the best for the future.
"As time doesn't stand still, no longer were we back from Blenheim than were we back on the road, this time to Ballindenisk, where we had an interesting trip to say the least! We broke down at one of the tolls in Ireland, resulting in a lot of waiting and head scratching by the mechanic that was sent out to us. After much deliberation, our only option was to be towed to the nearest depot an hour in the other direction where, fortunately for us, Sam was able to rescue us from, after dropping his horses and groom off at Ballindenisk. We eventually arrived there all in good spirits at around 4.30am, ready for the 6:00am start! Despite our little hiccup on the way out there, we all had an excellent week and were not defeated by the relentless weather and mud. Hobby was the only horse in his class to make the time across country, finishing on his dressage score for a super 3rd place in the CCI3*-S and Marco posted yet another double clear for 4th place in the CCI2*-S.
"We had a super time at the Young Horse National Championships at Osberton with our sweet little MBF Arctic Emperor (Penguin) who tried his little heart out. He didn't quite make the placings but we were very happy with his performance and I'm very much looking forward to competing him next year as a six year old.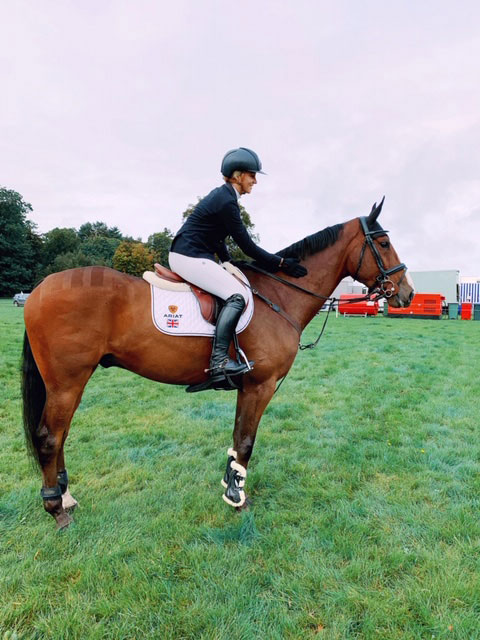 "And finally we made it to our last event of the season – Le Lion d'Angers – for the Young Horse World Championships. I had the very classy Marco in the 6 year old class where he earned himself a very respectable place in the top ten! He found the whole atmosphere very exciting and was a little more jolly than usual for his dressage which cost him a few marks but he put in another class cross country and show jumping round to gain 10th place!!! I was over the moon him with along with the rest of the team.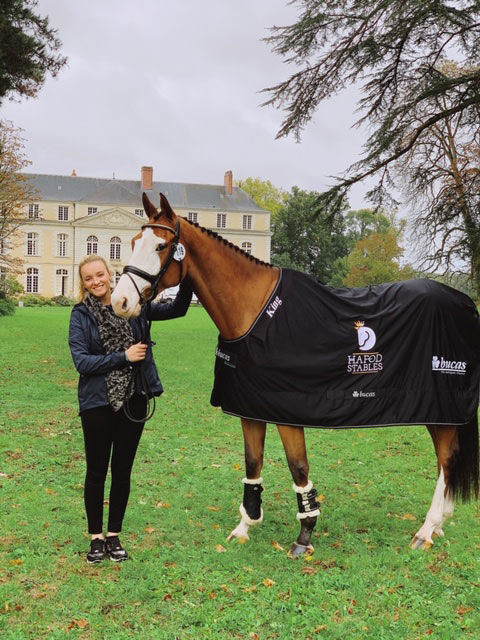 "A huge thank you again to my support team at home and all of my fantastic sponsors that help back me throughout the year. I look forward to updating you on our winter antics in the New Year!"