Introducing Emma Alcorn, our new brand ambassador for HorseHage and Mollichaff. 16-year-old Emma is an amateur rider and a member of Bozeat Riding Club in Northamptonshire and enjoys show-jumping with her six-year-old Connemara, Mac. We will be following Emma's progress each month so don't forget to check in to see how she's getting on.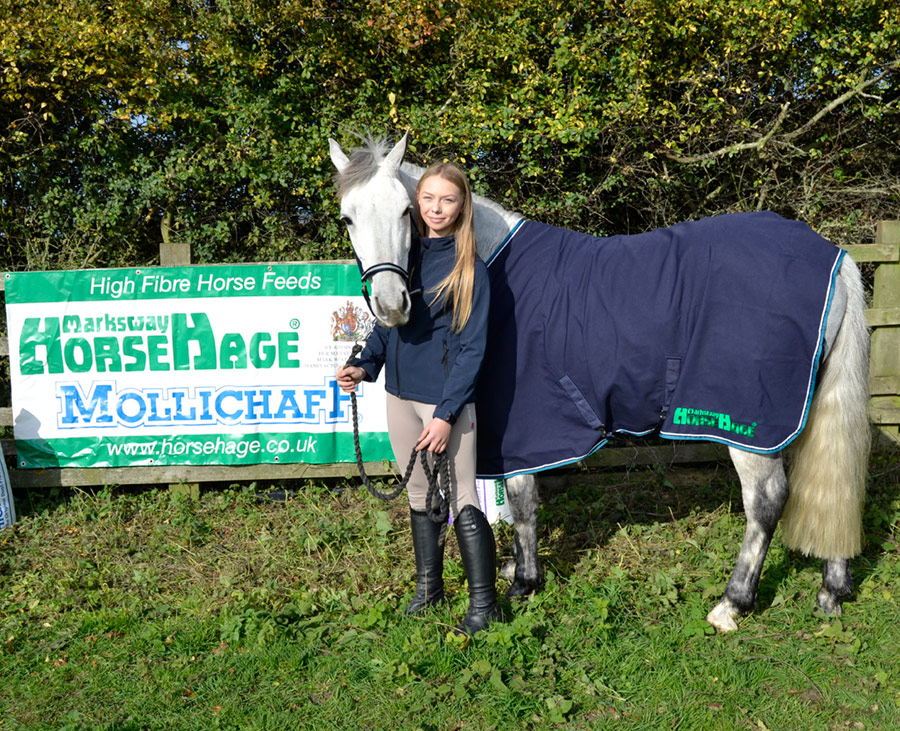 "I think it's safe to say, last month has been one I'll remember forever.
"It started off on a fantastic note by being told I had been chosen as 2019 Brand Ambassador for HorseHage & Mollichaff; which was amazing yet shocking to hear and I'm so grateful to have been selected! Since being told the news, Mac and I have had a visit from Becky, Kate, Debbie and Kelly from HorseHage and Mollichaff for some press photos in our branded gear, a feed assessment for Mac and just a general get-to-know each other. This was so fun and Mac definitely enjoyed himself, having all the attention and fuss from everyone. Luckily he decided to cooperate with us for the pictures after some coaxing with biscuits, silly pony!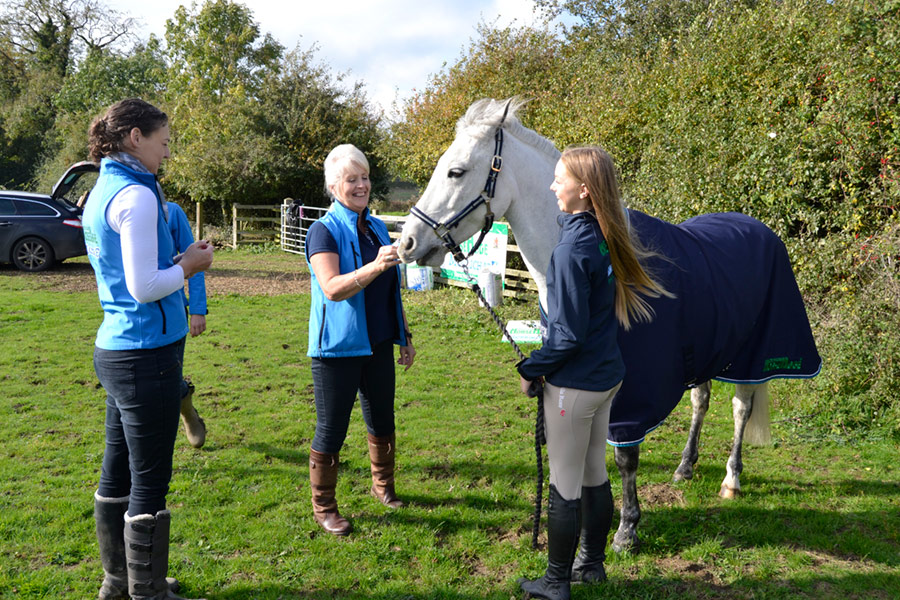 "The full feed assessment (By Kate from Fox Feeds, the regional producer of HorseHage and Mollichaff for Eastern England) was so helpful and informative; we have now changed to Mollichaff HoofKind Complete and High Fibre HorseHage as both products are much more suited to Mac's workload and condition, so should hopefully be more beneficial to him than his previous feed.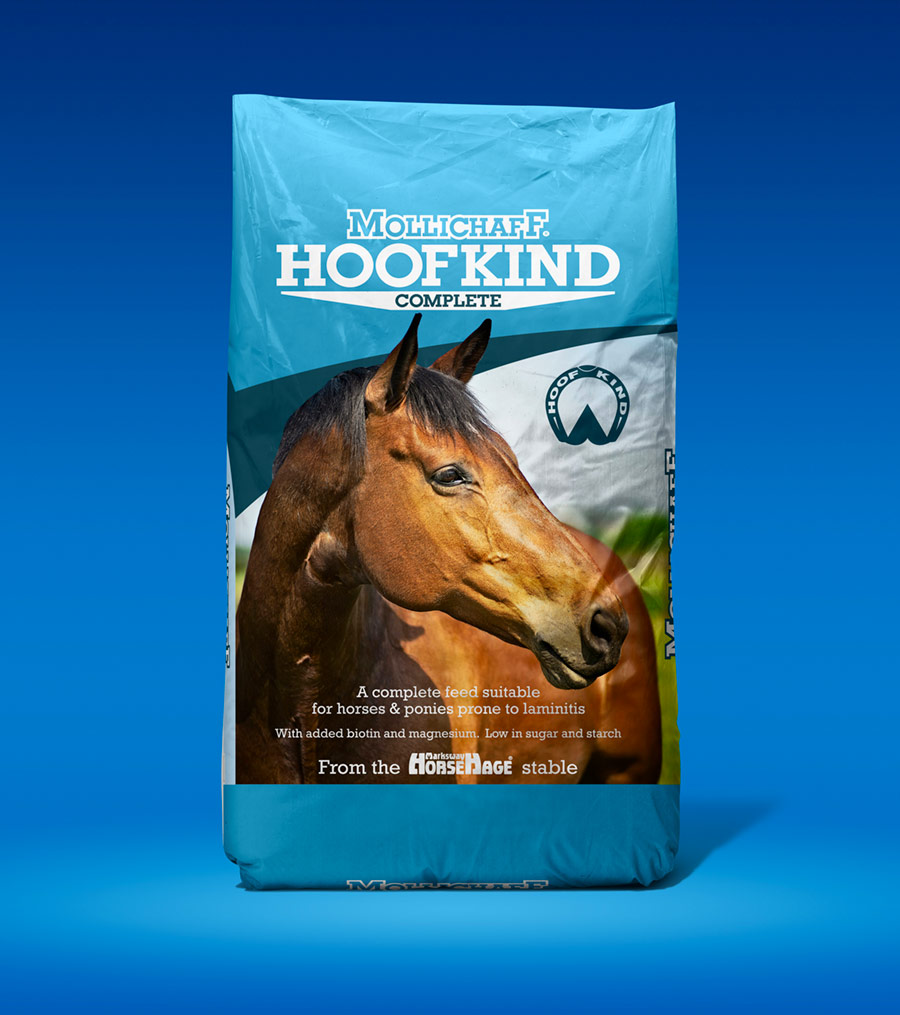 "This month has also been jam-packed full of outings for Mac and I, beginning with a day of hound exercise with the Cambridge Drag Hounds on the 6th October. This was super fun and both of us definitely loved having the chance to let off some steam whilst having a more relaxed day out; especially after a few constant weeks of competing. Mac, being the awesome six-year-old he is, was foot perfect all day and popped every jump first time, including being the only one to pop a HUGE hedge with the hunt master!
"On the 11th October, me and my Nan headed over to our riding club's (Bozeat) annual AGM for a get-together with all the other members, but somehow came home three trophies and a medal heavier! It turns out that Mac and I had taken Junior Showjumper 80-90 and 100-110+ champions for 2019 as well as the Working Hunter/Showing champions too! This was so unexpected but I'm so proud of Mac for earning these!
"After a very long night, we then headed off to Onley Grounds EC on the 12th October for our second ever BSJA junior show. It was a very educational day to say the least, and we came away with two poles down in both the Discovery and Newcomers. This was indoor show jumping after quite a few months outdoors, so of course everything suddenly seemed a bit spooky and Mac turned a bit green again, but came home having learnt a lot so it was a good day out!
"The next weekend we drove quite a distance to Bury Farm for a weekend of BSJA BlueChip qualifiers. Mac adored his stable for the night and settled instantly, to then go on and feel incredible on the Saturday for an amazing clear in the Newcomers Sapphire Qualifier but just a really unlucky pole down in the jump off. We then had two more poles down in the Foxhunter Coral Qualifier (Our first ever Foxhunter!!) to place 6th round a very technical course! Then on the Sunday, he literally breathed on the last jump in the Discovery Qualifier to unfortunately roll the pole and miss out on placings. We also had a go at the Foxhunter on the second day, to just fall out of the placings after what felt like one of our best rounds together. Really enjoyed the stay away and can't wait for the next!!
"To finish the month, we decided to have a more relaxed outing again for a spot of unaffiliated show jumping at Glebe Farm in all our new branded gear – which has now proved to be lucky!! Had a lovely double clear in the 90cm for second place and then a second in the 100cm too!
"Looking forward to what next month brings and I can't wait to update you all on my new blog spot again! Bye for now from me and Mac! X"