In the 1970's, the late Mark Westaway became increasingly concerned with event horses persistently coughing. His veterinary surgeon revealed that the coughing was dust-related and since hay was the major dust source, this problem would continue unless a dust-free forage was specifically designed for the horse. Thus, the idea for HorseHage was born.
Dust-Free Horse Feeds Designed by HorseHage
Ryegrass HorseHage was the original dust-free forage designed, but was soon followed by High Fibre HorseHage, Timothy HorseHage and Alfalfa HorseHage, the specialist product. As well as these products, HorseHage is also well-known for the Mollichaff range of high fibre chaffs and Mollichaff complete feeds.
HorseHage's success has seen a Royal Warrant awarded in 1983 after the Queen's horse, Burmese, was fed HorseHage when suffering a respiratory problem. Burmese was one of tens of thousands of ponies and horses, from Shetlands to Thoroughbreds, that have benefited from HorseHage's dust-free properties.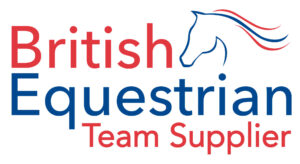 As the Official Supplier of Dust-Free Forage to The British Equestrian Team, HorseHage has been supplied to the British Equestrian Teams at every Olympic Games since Los Angeles in 1984. We also supply forage for the Horse of the Year Show (HOYS).
Why Choose HorseHage for Your Horse?
HorseHage is a natural product with no additives and is the nearest thing you can get to grass in the field. Also, not only can it help maintain a healthy respiratory system, but a healthy digestive system too.
"Over forty years of production has given us all the knowledge and experience we need to make a top-quality product, and our sales prove this."

Mark Westaway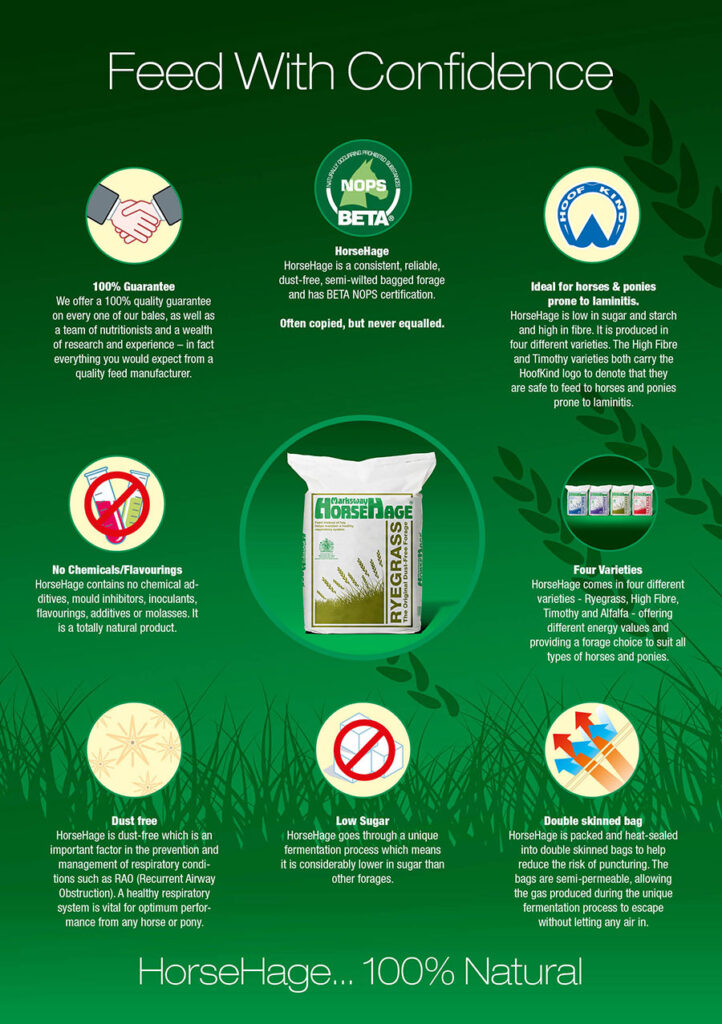 HorseHage Vs. Haylage
Many people think that HorseHage and Haylage are the same, but there are several important differences: