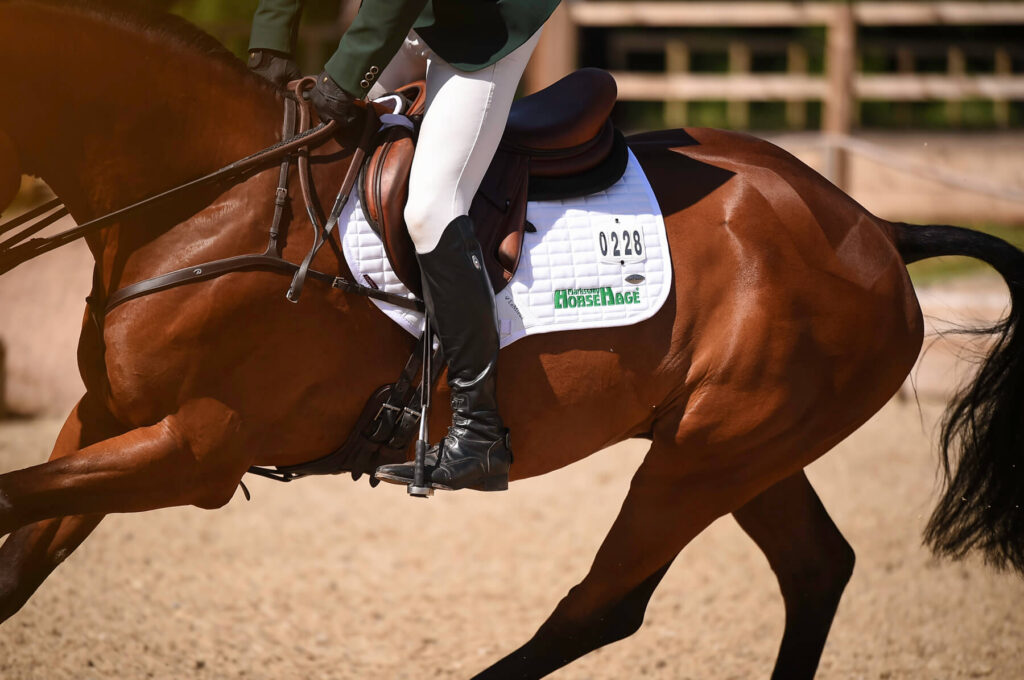 HorseHage is the official supplier of dust-free forage to the British Equestrian Team, and we also supply forage to the Horse of the Year Show (HOYS). As we have been doing so for a number of years, it's safe to say there are a number of reasons why competitors choose HorseHage when travelling to competitions.
Why Do Competitors Choose HorseHage?
HorseHage is Easy to Handle
As our HorseHage products are packed in semi-permeable packaging with an additional inner liner, this enables our bales to be much easier and cleaner to handle. The gas produced during the fermentation stage is able to escape whilst preventing air from entering, so the package is near enough vacuum-packed. This highly compressed appearance allows the bales to be extremely stable, easy to store and simple to manoeuvre – Perfect for travelling! As well as this it is incredibly easy to put HorseHage into nets as it splits into wedges.
100% Guaranteed by Producers
When travelling to your competitions, there will be no doubt in your mind that you have chosen the best forage feed for your horses when you choose HorseHage. Fully guaranteed by producers, with HorseHage products you are ensured consistent high quality and completely dust-free forage. This is important in the prevention and management of respiratory conditions and vital for optimum performance from any competition horse.
BETA NOPS Certified
The BETA NOPS (Naturally Occurring Prohibited Substances) label states that the producers comply with strict guidelines to minimise the risk of contamination from these substances. If a competing horse receives a positive blood test for these substances, it can be detrimental for both their career and the professional rider's career. All of our HorseHage products have the BETA NOPS certification, so no matter what variety you choose, you will have peace of mind.
The Only Forage Choice for Travelling with Competitions
As you can see, these are 3 strong reasons why HorseHage is commonly chosen for competitions and shows – especially when there is travelling involved too. Consistently reliable, high quality and dust-free forage that's easy to transport, what more could you want?
Remember, if you choose HorseHage for your competition horse's diet, it is important that you introduce it slowly to give the microflora time to adjust.
Have a browse through our HorseHage products today to make the perfect choice for your competition horse. Contact us directly if you'd like some help or guidance when choosing from our varieties.