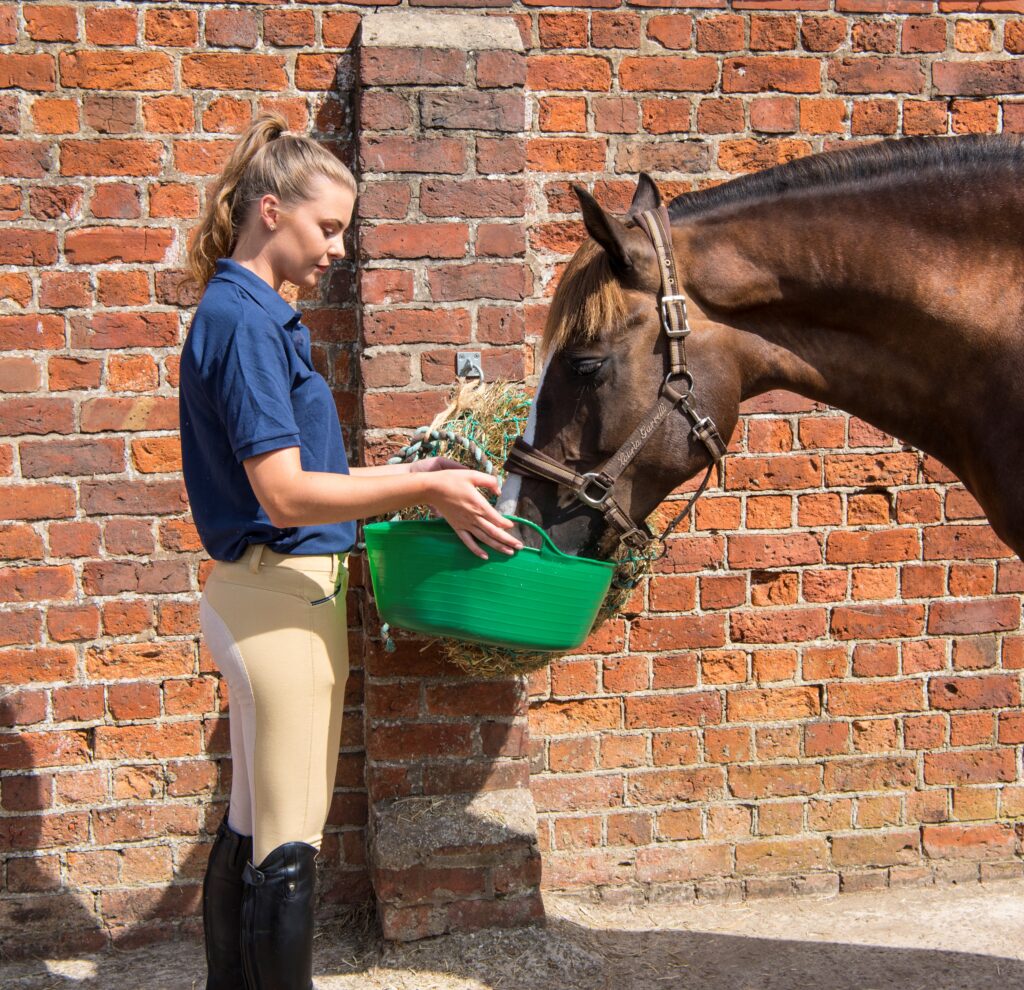 Some horses are naturally fussier with their feed, whilst others lose their appetites because of seasonal, routine, or dietary changes.
For example, relocating to a new yard, field or stable, new medications or supplements that alter the taste of feed, new health conditions, or an abundance of grazing in the spring and summer.
As long as you can rule out any health issues such as poor dentition, gastric ulcers, or colic, you may want to try incorporating these favoured flavours into their diet to tempt them to eat.
What Flavours Do Horses Like?
As you will know, every horse is different and therefore each will have different flavour preferences, so you may need to trial a few different ones before you find your horse or pony's favourite.
Try one new flavour at a time and ensure you introduce new tastes gradually to help your horse accept them.
Fenugreek
Fenugreek is a tangy, burnt-sugar flavoured spice that tastes similar to maple sugar.
Fenugreek seeds can be helpful for improving body condition and bloom.
Try fenugreek for horses who tend to be a little fussy with their food at times, it's highly palatable and brings health benefits with it too.
Banana
Packed full of potassium, vitamin D, vitamin C, and magnesium, bananas are a great option for a tasty treat, as a way to disguise unpalatable medication, or mashed up and incorporated into the bucket feed to increase palatability. They can also aid digestion.
Bananas can be fed to horses with the skin on however the skin does have a slightly bitter taste, which some horses may not appreciate.
Due to the high potassium content, bananas tend not to be suitable for HYPP horses.
Cherry
Cherries have a wonderfully sweet flavour and aroma that horses love. They're also good sources of vitamins A and C.
However, horse owners should note that only washed, stoned cherries are safe for horses to eat – cherry trees and their leaves are toxic and should never be accessible for horses.
Feeds containing cherry flavours are usually a great way to encourage horses to eat supplements or medications that they may not otherwise find palatable.
Peppermint
Peppermint flavouring is a commonly added to chopped fibre sources such as chaffs to increase palatability, but did you know it may bring health benefits for your horses too?
As well as being a flavour that many horses love, peppermint is thought to have a soothing effect on the stomach and intestines which could be beneficial for horses that experience discomfort as a result of gastrointestinal upset.
Molasses
It's a known fact that most horses have a sweet tooth which is why it's no surprise that molasses is one of their favourite flavours.
Molasses is commonly added to chopped fibre and chaff to improve palatability but it's also a great source of natural nutrients such as potassium, iron, calcium, salt and B vitamins.
Molasses has received bad press recently with some owners believing that sugar is bad for the diets of both humans and equines. Molasses for horses is actually useful in moderation as long as the horses' own natural ability to digest sugar in the small intestine is not overwhelmed. The horse's diet must be considered as a whole. The biggest supplier of sugar in horse diets usually comes from forage, particularly grass. Molasses as it is typically used in horse feeds does not supply a significant amount of sugar in the total diet.
Palatable, High Fibre Alternatives
Each product in the Mollichaff range contains a blend of palatable ingredients designed to support the health of horses and ponies as well as be delicious.
To discuss the palatability of HorseHage or Mollichaff for your horses and ponies, contact our helpline today. Or if you'd like to receive a sample of a Mollichaff product in the post so that your horses can give it a try before you order a whole bag, please request one here.
Click these links if you would like to read more about equine nutrition, or horse feeding advice.