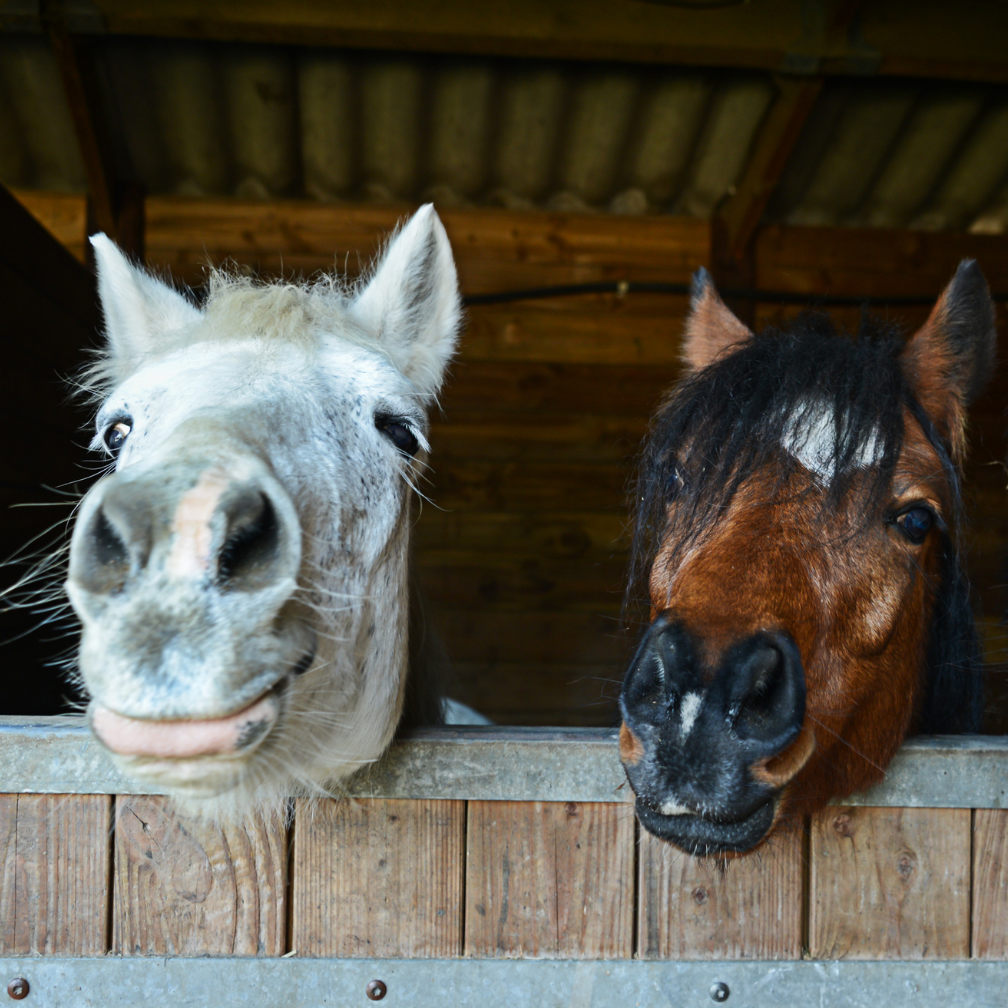 For some horses, being stabled over winter can be quite boring and as we know boredom can bring with it changes in temperament, as well as health and behavioural issues.
We've put together a few ways you can keep your horse entertained and stimulated during the colder months of the year.
Providing Toys to Play With
There is a huge variety of toys on the market today that are specifically designed to help alleviate boredom for horses stabled during the winter months, you're bound to find something your horse will love.
All horses have different interests and motivations, so make sure you choose a toy that suits your horse or pony's personality perfectly. For example, if they're motivated by food, you might want to go for a toy filled with suitable treats that your horse must figure out how to get the treats out of.
Installing a Mirror
Horses are herd animals by nature, and it can be quite stressful for them to be stabled on their own, so if possible, you should always make sure they are kept close to other horses.
However, if this is not feasible, mirrors can give the impression that another horse is with them. Research has proven that installing a mirror can reduce stress, provide entertainment, and reduce loneliness in horses stabled alone during winter. In fact, many of the owners who took part in the 2004 study reported an immediately calming influence on their horse.
Although some horses may ignore the mirror altogether and show little interest in the reflection, most do not so it's definitely worth a try if you're looking for a creative way to reduce separation anxiety for your horse during winter.
It's worth noting that the mirror should not be installed along the entire length of the stable wall – The horse should be able to avoid their reflection if they would like to. The horse should not be able to see its reflection close up when feeding, however, as this may lead to aggression and protectiveness around the feed bowl.
Playing the Radio
Leaving the radio on for your horse to listen to while they are stabled can help them feel less lonely and anxious when they're left alone for short periods of time, whilst reducing boredom too. Experiment with different radio stations and genres of music to find out what your horse loves to listen to the most.
It's best not to keep the radio on 24/7 however, as just as humans do, horses like to have some peace and quiet throughout the day too.