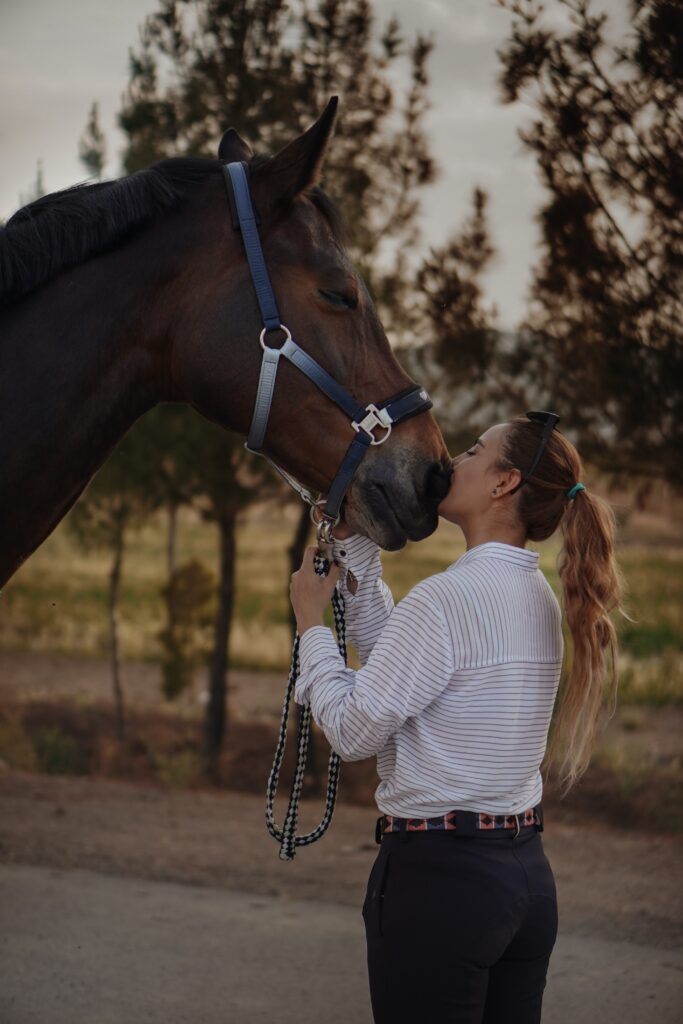 We all experience having 'one of those days', or a bad day every now and then and this might be due to any number of things.
Something may have triggered a flare up or exacerbated an ongoing medical condition or a disability. It might be due to some bad news, or simply being really tired can have a huge impact on how you are feeling.
Winter can be an especially difficult time for horse owners, dark mornings, cold weather, mud, and long nights can all take their toll on our mental well-being.
Whilst we can't change the winter months, there are many things you can do to look after your own mental well-being.
Mental health resource provider Riders Minds has helped us put together some advice for riders who may need some support with improving their mental health at this time of year.
Tips for Looking After Your Mental Health Over Winter
If the winter months have you feeling a little gloomy, here are a few tips you could use to support your mental health.
Don't Suffer in Silence
If one bad day leads to several bad days, then having a 'courageous conversation' might be a good idea. It's good to talk, regardless how difficult you believe that might be, it is much better for your well-being than suffering in silence.
A simple 'I'm having a bad day' is often enough, can help you avoid misunderstandings with those around you and even evoke empathy, compassion, and some additional support.
Engage in Self-Care
Take a little quiet time for yourself each day and do something for you, this might be something as simple as having a tea/coffee in your favourite mug, enjoying grooming your horse, riding out, or any other stable job or listening to music.
Spending time doing something you enjoy can help to reduce the effects of anxiety and depression as well as helping you destress.
Avoid Negative Self-Talk
Be aware of the language you are using. Negative self-talk has a limiting psychological effect and can be incredibly damaging to your self-esteem and mental wellbeing.
This is sometimes easier said than done, but it can be helpful to try to speak to yourself in the same way that you'd speak to a good friend, or that you'd like a good friend to speak to you.
Live a Healthy Lifestyle
Look after yourself. As a horse owner, you know how eating a nutritional diet and getting enough rest can impact your horse's mental and physical health.
The same can of course be said for riders, so it's vital that you maintain a healthy lifestyle by eating well and getting at least seven hours of sleep each night. This can help you to manage symptoms of depression or anxiety and help keep your mental health on track.
How Can Riders Get Mental Health Support?
Riders Minds is a bespoke online resource dedicated to improving the mental well-being of all horse riders. You can find lots of resources on the Riders Minds website, including the self help zone and mental health checker, plus free access to a completely confidential trained team 24/7.

If you're looking for some support, you can get in touch any of these three ways.

Live webchat: https://ridersminds.org/
Live text support: 07860 065 202
Call the helpline: 0300 102 1540