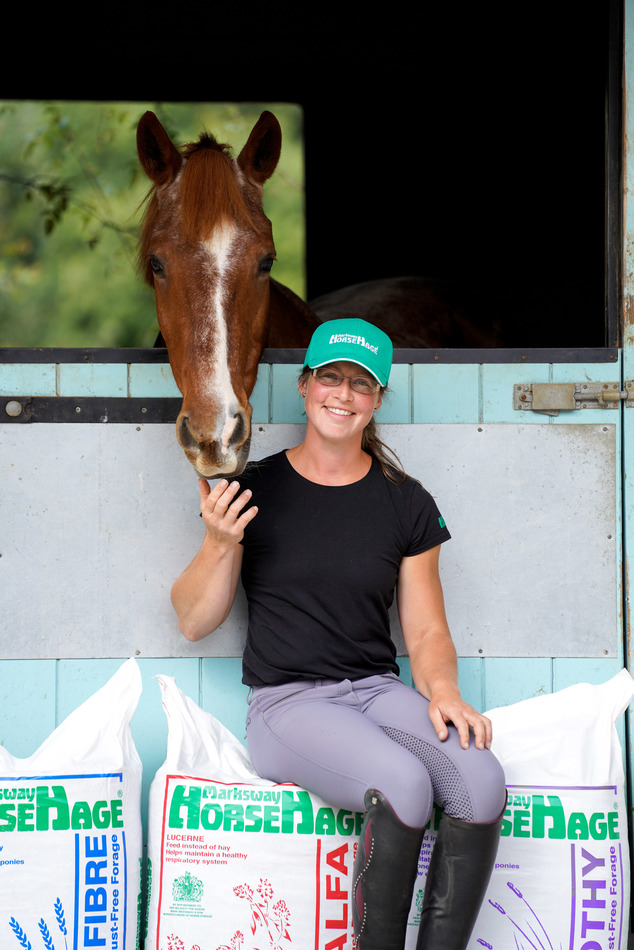 We are delighted to announce that Charlotte 'Pip' Blain has joined the HorseHage and Mollichaff team as a Brand Ambassador.
Pip is a dressage rider and trainer based on the West Sussex/Hampshire border. Her top horse is Jan Palmer's Donatella IV (Roo) who is a dinky chestnut mare that is successfully competing at Small Tour. Highlight results for the pair so far, came in December 2019 when they finished 3rd at the BD Small Tour Championships, and last year when they finished 3rd in the PSG Silver Petplan Final. This also saw them achieve international qualifying scores, which sadly injury prevented happening in 2021, but will hopefully be their aim for 2022.
Pip's other ride is younger horse, Frodo, who is an exciting prospect for the future. But a somewhat miracle horse to her after suffering a severe bout of colic, which required surgery, but he has bounced back to successfully compete in 2021.
"I have been feeding HorseHage for quite a long time now, the horses love it, it is so easy and practical to feed and even more importantly in Frodo's case I know exactly what I'm feeding him. He has quite specific nutritional needs and the team at HorseHage have been fantastic in helping me manage those 💚💙"
"My life is pretty much summed up by the following… Eat, Sleep, Dressage, Repeat. I'm incredibly lucky to be working hard doing something that I really love."
And Pip's ultimate aims… to train her own horses to GP and to compete internationally – we can't wait to follow her journey!