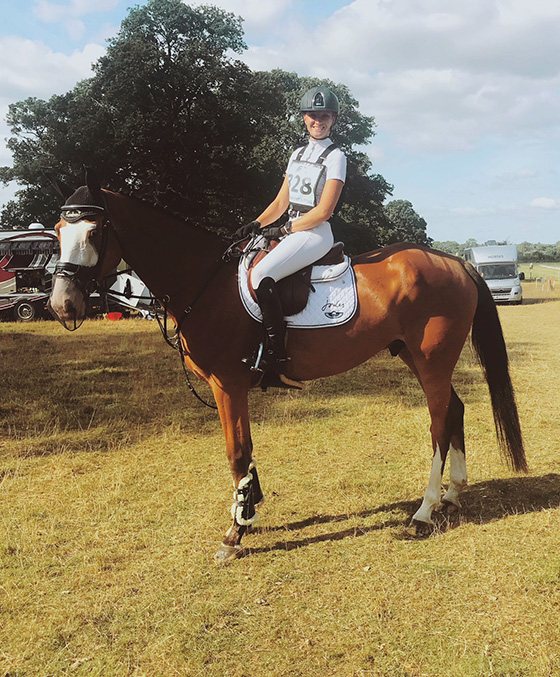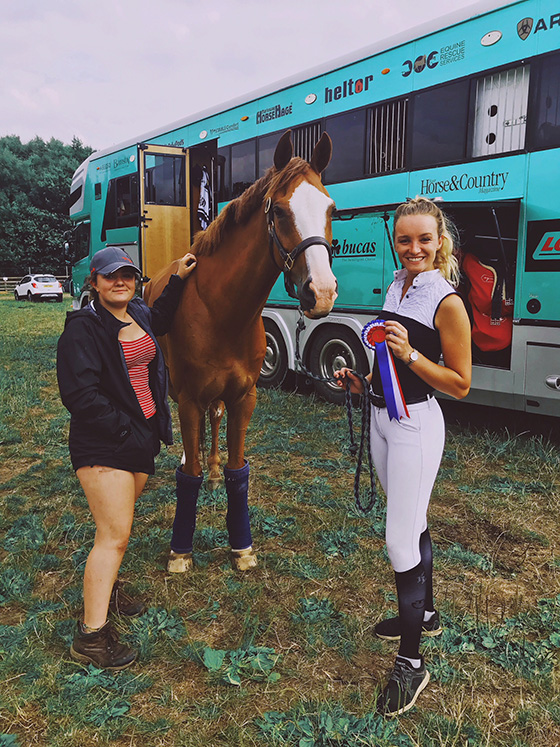 "So what a year it has been! I have been extremely lucky this year with yard moves, successes, disappointments and surprises throughout, starting with one of the highlights of my year, winning the CCI*** U25 at Bramham International with Jane Del Missier's Dre (Dargun).
"This was swiftly followed by some great successes with my younger horses. Marco (Amore JG Z, now been renamed Vamanos) qualifying, with a second place at Stafford, for the Five-Year-Old Championships at Osberton. Hobby (Horse & Country syndicate's Langford Take the Biscuit) and Rosie (Kings Rose) both pulled out amazing performances at Cholmondeley Castle, both winning their Novice sections.
"Exciting news as darling Brook (Brookleigh) ran at his first event since the injury he sustained at Badminton 2016! We went to one of my local events at Somerford Park in the Open Novice. He produced a lovely double clear but we took it nice and steady cross country, incurring quite a few time penalties, but it didn't matter… he was extremely happy to be out and about again! He just loves his job and is an absolutely pleasure to ride.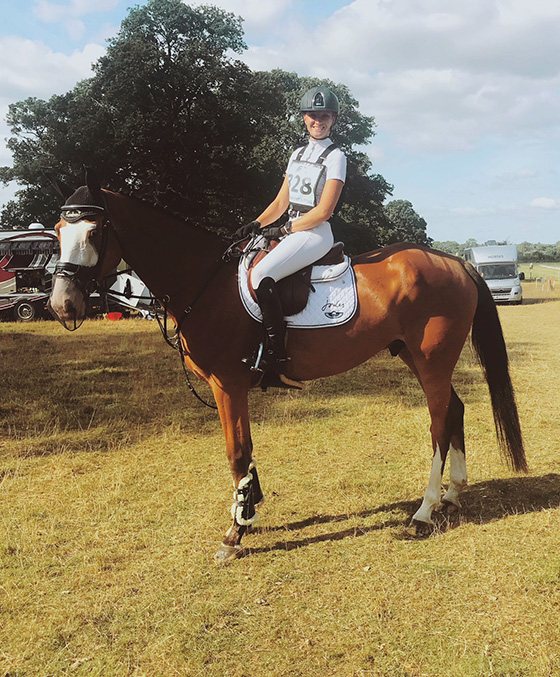 "My next big adventure was up to Blair Castle for the CIC*** Event Rider Masters with Jane Del Missier's Dre (Dargun) and the CCI* with Quinn. I love Blair Castle, it's a beautiful event with a well-designed course which is inviting but testing. Dre did a superb test, one of his best tests to date, putting us into third position. He then produced a stunning show jumping round to be one of rare clears and putting us into the lead – I couldn't believe it! I was really looking forward to the cross country… I completely trust Dre and know he's a top class cross county horse. We exited the start box meaning business, but unfortunately after landing from the third fence and galloping up the steep hill towards fence number four, Dre was just not taking me and wanting to gallop. As we approached the fourth it was apparent that he really wasn't himself, so I decided to pull up and retire. The welfare of my horse is much more important than a win. Quinn made up for the disappointment with Dre as he finished in ninth place with a double clear in the CCI* and gained a qualification for the Seven-Year-Old World Championships at Le Lion d'Angers.
"It was then off to wet and a bit windy Ballindenisk with Brook, Rosie and Hobby. On the second night the wind had picked up considerably and the stable rooves were literally trying to blow away! Luckily, the wind died down, the rain stopped (slightly!!) and all three horses did lovely tests and double clears inside the time to push Rosie to the top of the leader board to win the CCI*. Hobby – Sixth place in his first ever CCI* – I am so proud of him! And finally, Brookers in his first international since Badminton 2016 flew around the CIC** with a grin on his face to take the win!!
"At the Osberton National Five-Year-Old Championships, Marco was third after the dressage with very few marks between the top six, but went on to produce a beautiful double clear and was crowned reserve National Five-Year-Old Champion for 2018. He is definitely a horse for the future!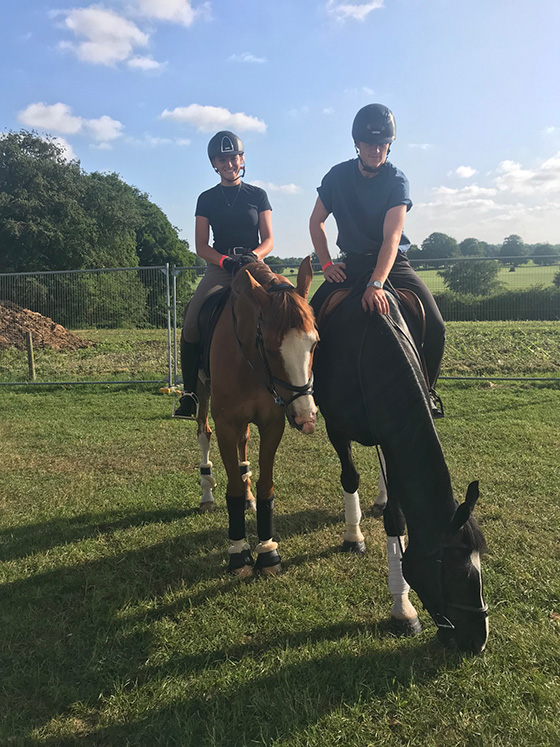 "It was at this point I thought my season was over. Quinn, although qualified, had not made it onto the list of travelling horses for the Seven-Year-Old World Championships at Le Lion d'Angers. I was very disappointed but Le Lion only have a small number of spaces allocated for each country… so I resigned myself to starting my winter wind down slightly earlier than expected. With the grooms off on holiday and horses out on their holidays in the field, I was just settling down to watch some Sunday night TV when I received a call saying that a very last minute space had opened up and that Quinn and I could now compete!
"At this time Quinn was in the field, becoming very furry and happily covered in mud! So some frantic preparations, clipping and packing, we managed to get onto the last boat from Portsmouth that would allow us to arrive in Le Lion in time to allow Quinn a leg stretch and prepare him for the trot up. The sun shone for the whole event and I felt extremely lucky to have had the opportunity to compete at such a prestigious event. Quinn did his best throughout the competition with a clear cross country and an unlucky pole to push us just outside the top placings to the 14th best seven year old in the world, out of 69 starters, very proud! Many thanks to Sienna (Sam's groom) for stepping in to help and turning Quinn out so beautifully.
"All season my horses have been fed on HorseHage which undoubtedly has helped in their feeding regime to keep them happy and healthy. Also it's ideal when competing away at events as I do not have the worry of changing their haylage and cannot thank HorseHage enough for their support this year."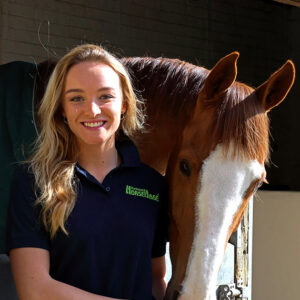 About Emily
Following in her mother's footsteps, event rider Emily, who is just 22 years of age, competed at her first event aged just 12 and represented Great Britain at the age of 15, finishing 7th overall. She won individual silver at the Junior Europeans in 2012, team gold in the Young Rider Europeans in 2015 and in the same year made her four-star debut at Pau, finishing in fourth place.