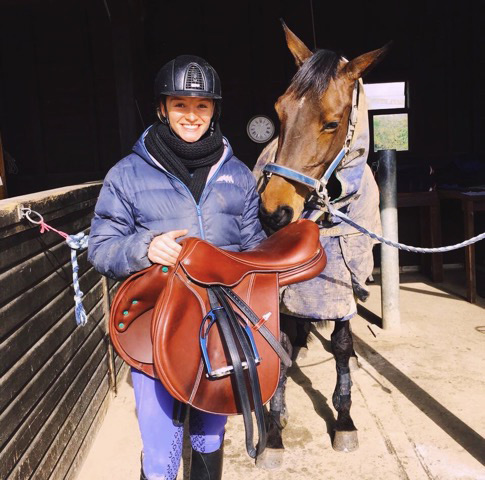 "Well February has been its beautiful, dry, sunny and lovely self as always! And now, just as we're getting all excited due to the first event of the season being this weekend… the 'Beast from the East' has hit, bringing glorious sub-zero temperatures and dusting us all with snow! So how our first event is going to run, I have no idea… but we'll have to keep everything crossed and wait and see!!
"The past month, as always, consists of slowly increasing the horses' fitness… introducing their gallop work, plus more intense jumping and dressage training. The horses have been to a couple of BS shows, combined-training events and a few outings cross-country schooling, which they have all thoroughly enjoyed!!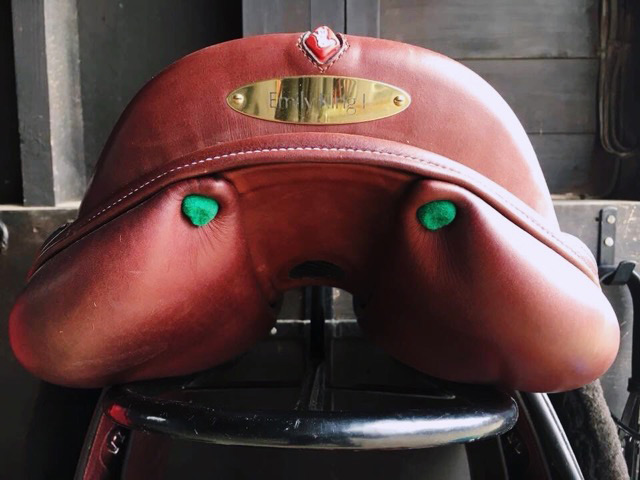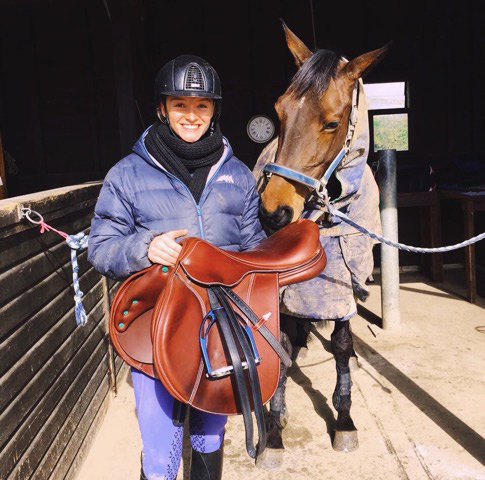 Rosie's new Equipe saddle
"My two five-year-olds, Jane Del Missier's Dorado Du Busson (Hugo) and Lord Patrick Beresford's Vamanos (Marco), had their first taste of cross-country and were fantastic! They went straight into water and over ditches for the first ever time without too much encouragement at all! They've both got very intelligent and trainable minds… so I'm excited about their futures! I took a bunch of the older horses – Quinn (Quinlan Z), Zara (Walitze F Vejgard), Rosie (Kings Rose), Robin (Erme Valley) and Teddy (Joules Magic) to Rosamund Green Farm where they have a superb course of CIC* to CIC*** fences set up, so that was ideal to blow away the cobwebs and just make sure they haven't forgotten anything!!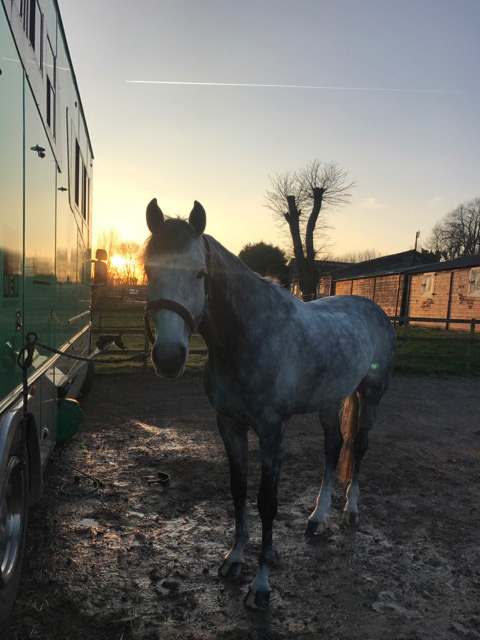 Quinn
"Quinn and Dre (Dargun), along with two of Mum's horses, had a great trip up to Ferdi Eilberg's last week for some valuable dressage training. Both of mine worked very well and benefited a lot from Ferdi's comments, especially towards the more complex lateral movements. He really is a genius! He's based three and a half hours drive away (so not just down the road at all!! But, despite the travel, we feel it's definitely worth it, if it can enable us to climb a few places higher at the big internationals!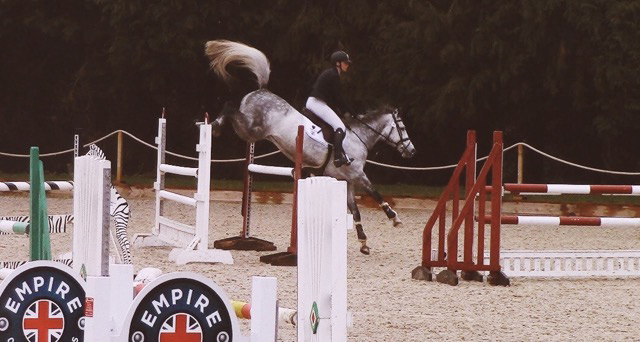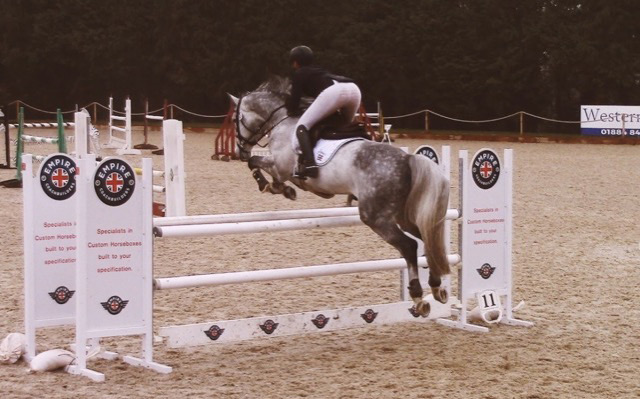 Quinn jumping at Bicton
"Mum and I have also been super busy with everything non-horse and training related! We did an evening lecture demo in collaboration with one of our wonderful sponsors – a packed crowd of 650 people seemed to enjoy our dressage and jumping demo for both the younger horse and the experienced horse. We've then hosted two evenings with the wonderful River Cottage, with a yard visit to follow the next morning. Luckily the weather was pretty kind to us on both occasions! We also did an evening talk at our local Pony Club's AGM, the Axe Vale. It was great to meet so many enthusiastic faces and also spot my name a couple of times on some of the PC trophies!!! Mum, dad and I also managed to sneak off to the slopes for a couple days to visit my brother in Chamonix, where he's doing a ski season. We were really lucky with fantastic snow, sun and company, plus we came home with all bones intact, which is always a good feeling with the season just around the corner!!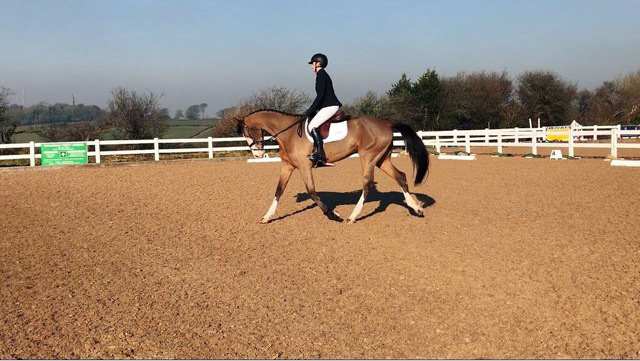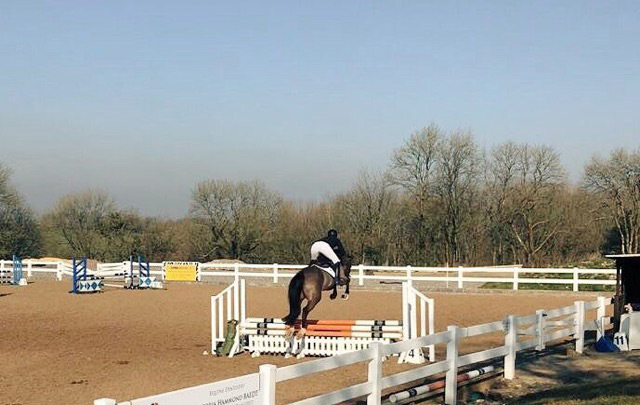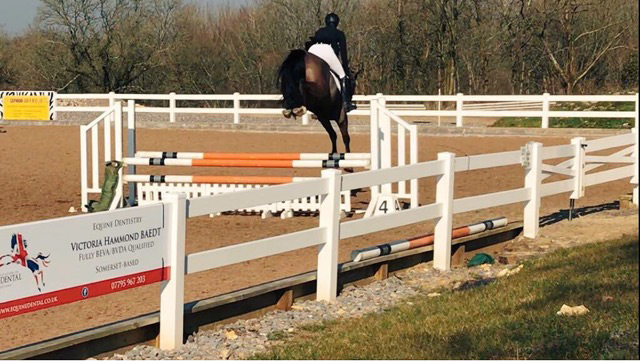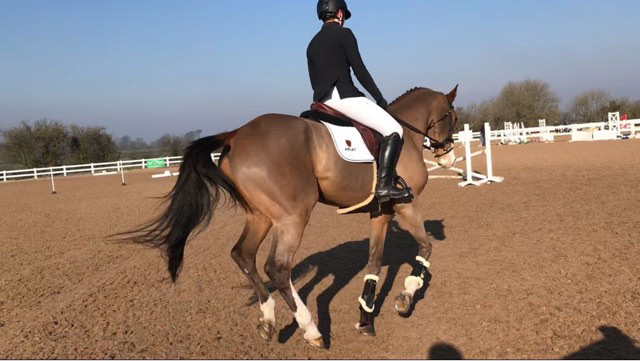 Combined training
So it's all go, go, go! Our two fantastic girls, Becca and Sophie, have been busy looking after and beautifying all 12 horses to the finest of detail, so we're all completely ready for action now – we just need the snow to go and the sun to show!"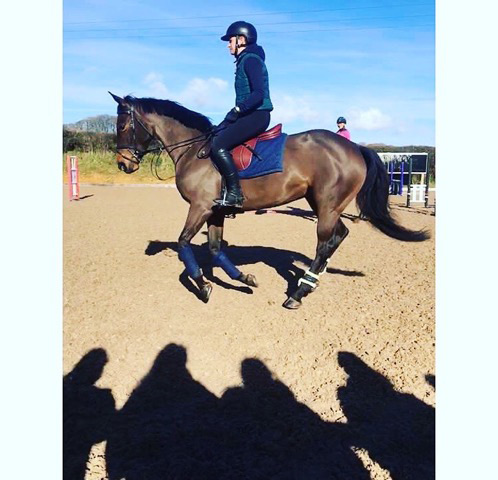 Schooling at home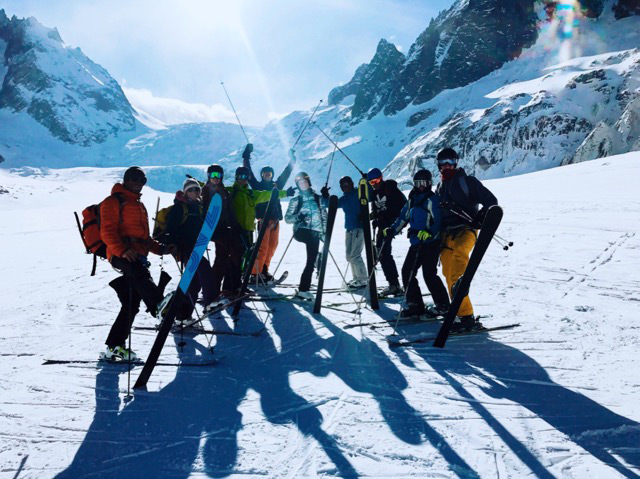 Skiing in Valle Blanche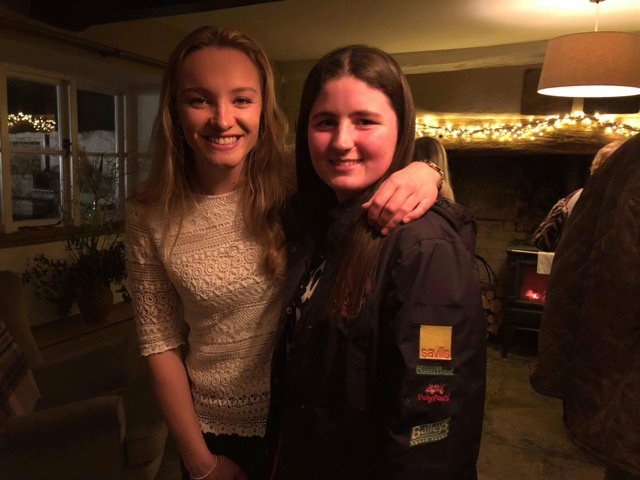 River Cottage evening
Em xx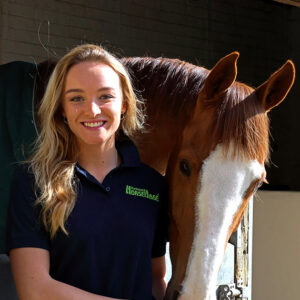 About Emily
Following in her mother's footsteps, event rider Emily, who is just 22 years of age, competed at her first event aged just 12 and represented Great Britain at the age of 15, finishing 7th overall. She won individual silver at the Junior Europeans in 2012, team gold in the Young Rider Europeans in 2015 and in the same year made her four-star debut at Pau, finishing in fourth place.