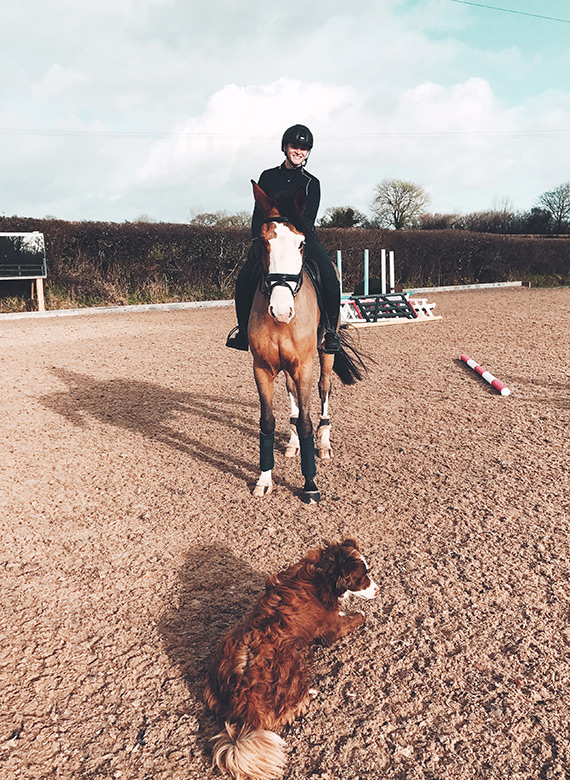 "I had a great winter spending six weeks training in Germany with the show jumping phenomenon himself – Marcus Ehning. I took Quinn (Jane Del Missier's six-year-old stallion) out with me and was there for several weeks working as a groom and a rider in return for training.(I was living in the lorry where there was frequently ice on the inside of the windows!) It really was fantastic because I learnt so much about their routine and management as well as the riding side.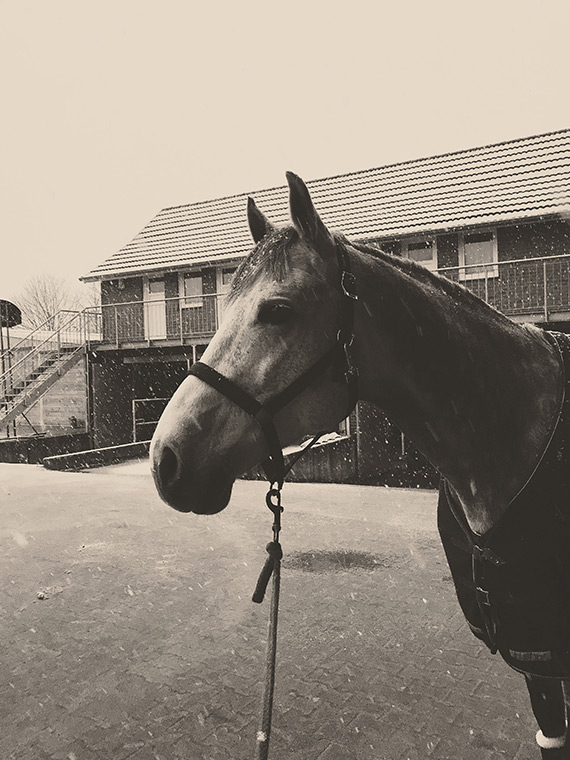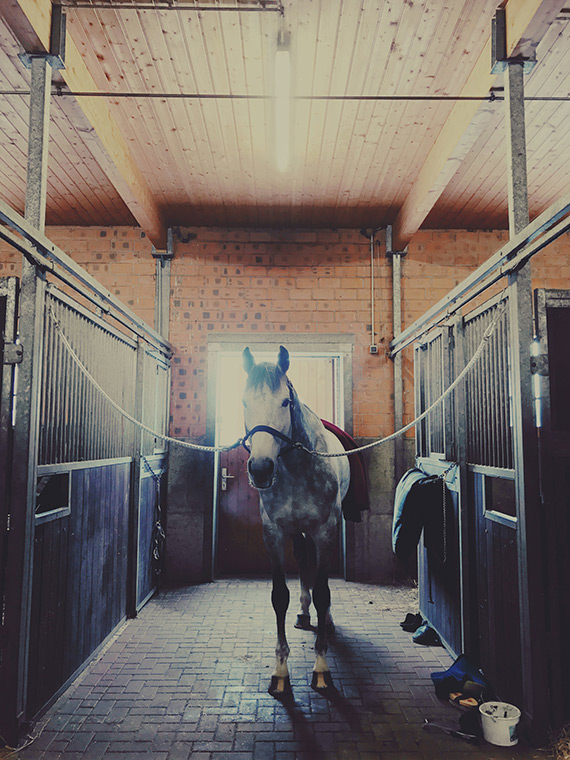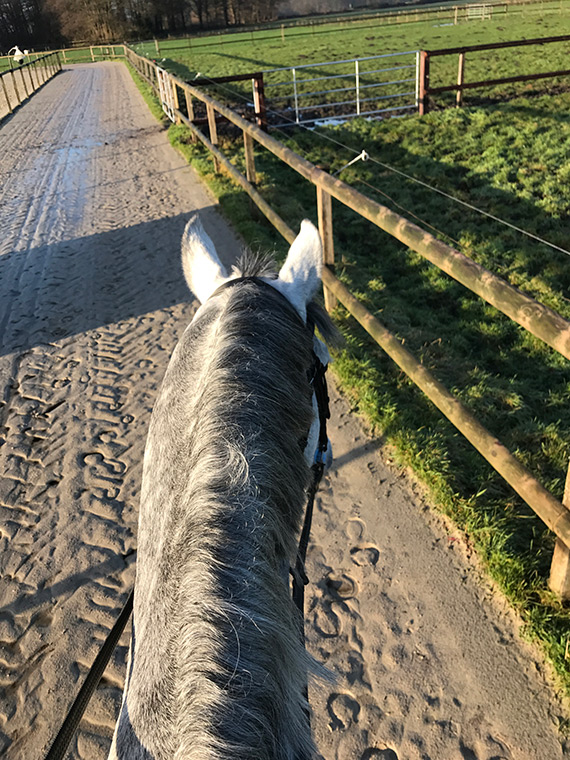 Quinn in Germany
"Marcus is such a great horseman. He is always quiet and patient and it's interesting as he is a very slight build and yet rides a real variety of horses. When you see him riding them, they all appear to work in an identical way. It's not until you ride them yourself you realise how different they all actually feel! This is an amazing skill to have – to be able to adapt your training to all types of horses but to enable the end result to be the same.
"I came home for Christmas at boyfriend, Sam's, which was lovely, then travelled back down South in the lorry with Quinn and Brookleigh (who'd been hacking with Sam's team whilst I was away). Before I left for Germany I spent a month up at Sam's yard with Quinn, Brook and Amadeus. (He has a very nice indoor school!!). I was looking to sell Amme for his owner and luckily a lovely french young rider came to try him in November, and she fell in love with him, so it worked very well, having him sold before I left for Germany. She was a great rider and I think they'll have a huge amount of fun together!
"The 2018 event season is nearly upon us and I'm so excited to put my winter training into practice. This year is looking good so far. I have some lovely horses to ride and some exciting young ones.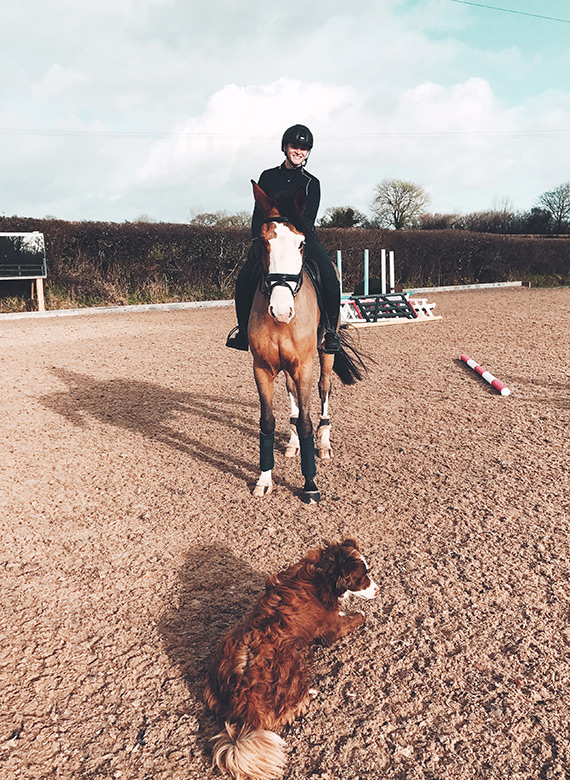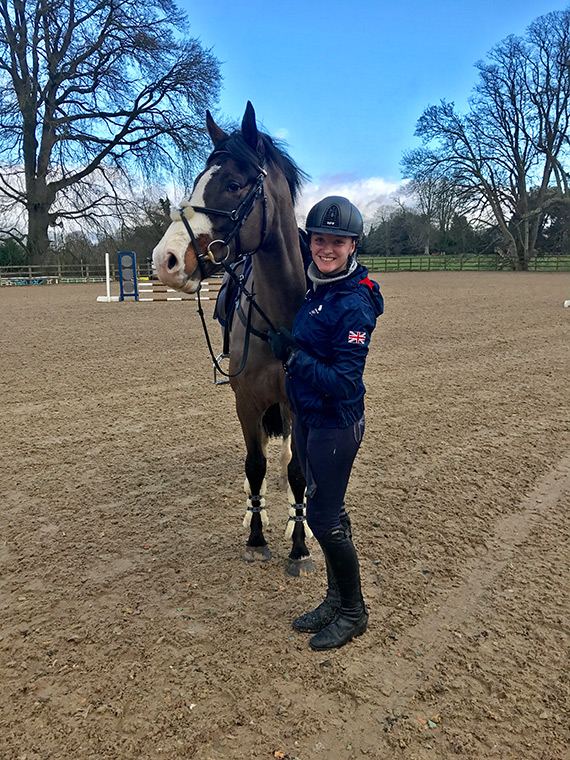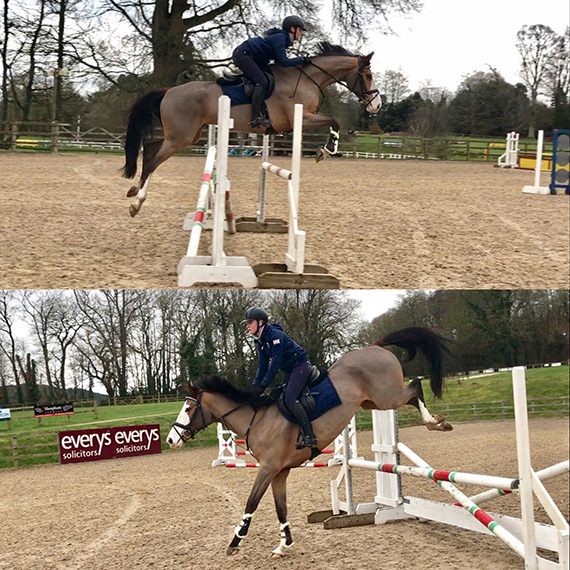 Marcus and Hugo training at home
"There is Dargun, who did his first CCI 3* last year and will be aimed at some Event Rider Masters (ERM) classes and maybe a CCI4* in the autumn. He has so much ability but is still young so I plan to take it slowly. Brookleigh will hopefully be back mid-season to compete again which will be extremely exciting! Also, I'd love to aim Quinn for the seven year-old World Championships at the end of the year.
"There will be a huge hole in our team this year down to sadly losing my incredible Granny. Even though it was a huge shock for us all, it was just what she wanted – to die quickly and peacefully. Bless her, she was remarkable, truly one of a kind. My brother is going to have to do lots of filling in as co-lorry driver and cake maker – he certainly has pretty big shoes to fill! So lots to look forward to as always, despite it being a big change without dear Granny. But we shall carry on, and strive to make her as proud as possible!
E x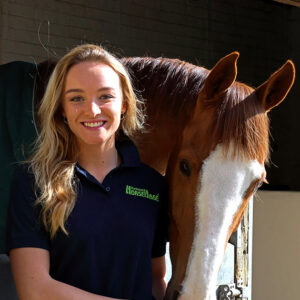 About Emily
Following in her mother's footsteps, event rider Emily, who is just 22 years of age, competed at her first event aged just 12 and represented Great Britain at the age of 15, finishing 7th overall. She won individual silver at the Junior Europeans in 2012, team gold in the Young Rider Europeans in 2015 and in the same year made her four-star debut at Pau, finishing in fourth place.