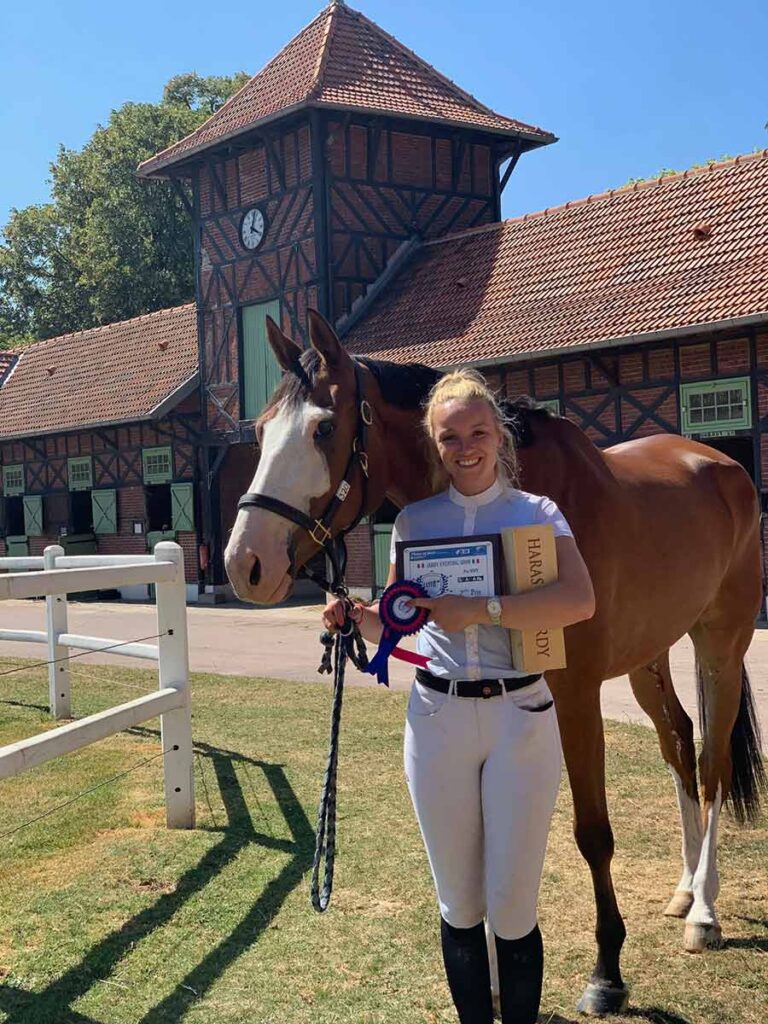 "Our Spring internationals ended well at Bramham where I had a great run with Brookleigh who finished on a 23.6 double clear to finish 3rd in the CCI-S4*. I then went out to Luhmulen to support Sam in his first 5* with Woody (Wodan III) and only Sam's second 5* himself – they had a great event. Unfortunately they had a small error across country picking up 20 penalties at a skinny, that aside they had a fab round!
"We have had a smooth start to the second half of the year so far, especially with the weather now picking up and feeling a lot more like summer! All the horses have come back from their short mid-summer breaks feeling well and ready for the next leg of the season.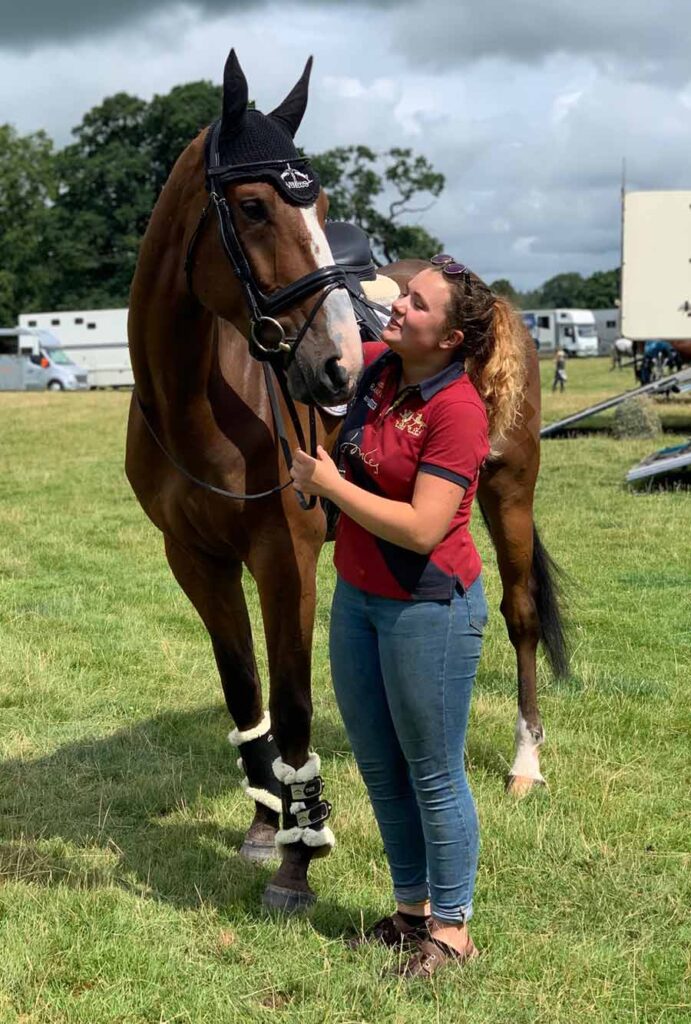 "Aske was a great event with Georgie Girl, Dargun and Langford Take the Biscuit all competing in the ON finishing 1st, 2nd and 3rd on the Saturday, followed by Marco winning his Novice section on the Sunday. Our sweet little Penguin (aka MBF Arctic Emperor) had a nice round in the BE100, unfortunately just rolling a pole in his show jumping to cost him a placing.
"In the meantime we have gained a new team member. At the end of June, Ellie (who previously worked for Mum and I in Devon) came back to work with us at Team King, ready for our next event at Haras de Jardy.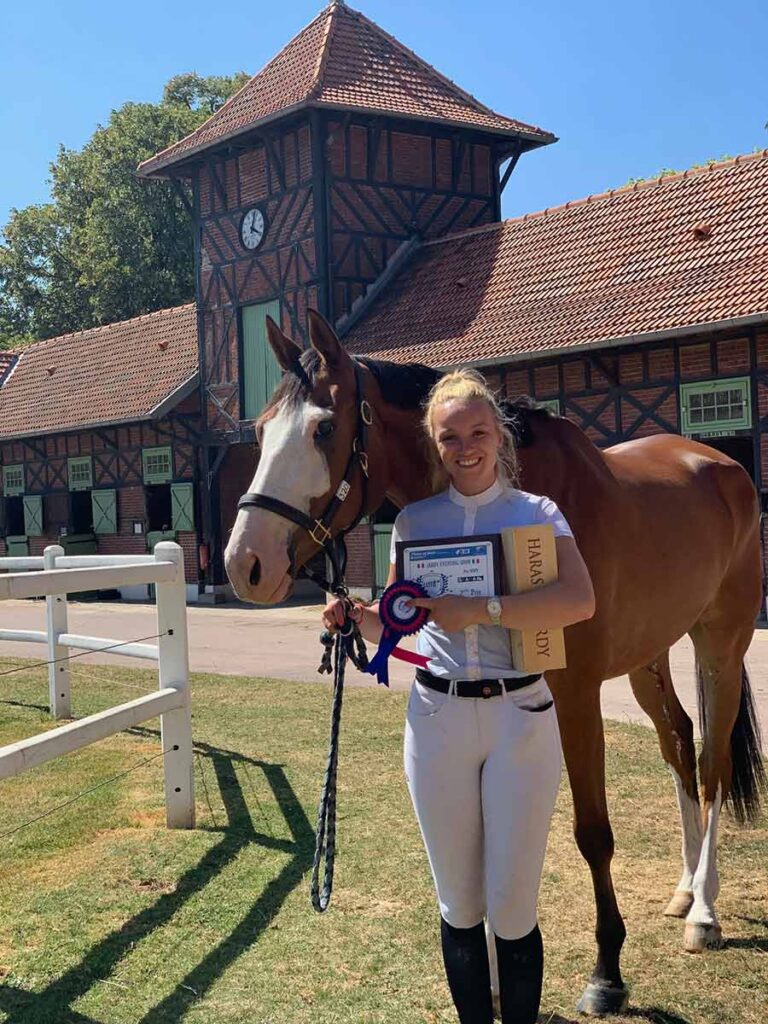 "We took two horses out to Jardy, one being Lord Beresford's Vamonos who yet again did not disappoint! He travelled to France well and was very happy in the beautiful French weather. He put in a great performance where he went into second place after a stunning dressage test and carried on to jump a lovely double clear in the YH CCI2*. He felt super around the cross country, finishing 2nd for a place on the podium. I was over the moon with his performance – for a young horse he just keeps growing in confidence with each outing. I also had dearest Brookleigh there for the fourth leg of the Event Rider Masters (ERM). After a great test and super clear show jumping round and much deliberation I made the decision not to run him across country. With him being older and such a special horse to me I just want to really look after him now so decided to save him for another day. All round we had a great event. The set-up was fantastic, the organisers did an awesome job and both horses came home happy and healthy.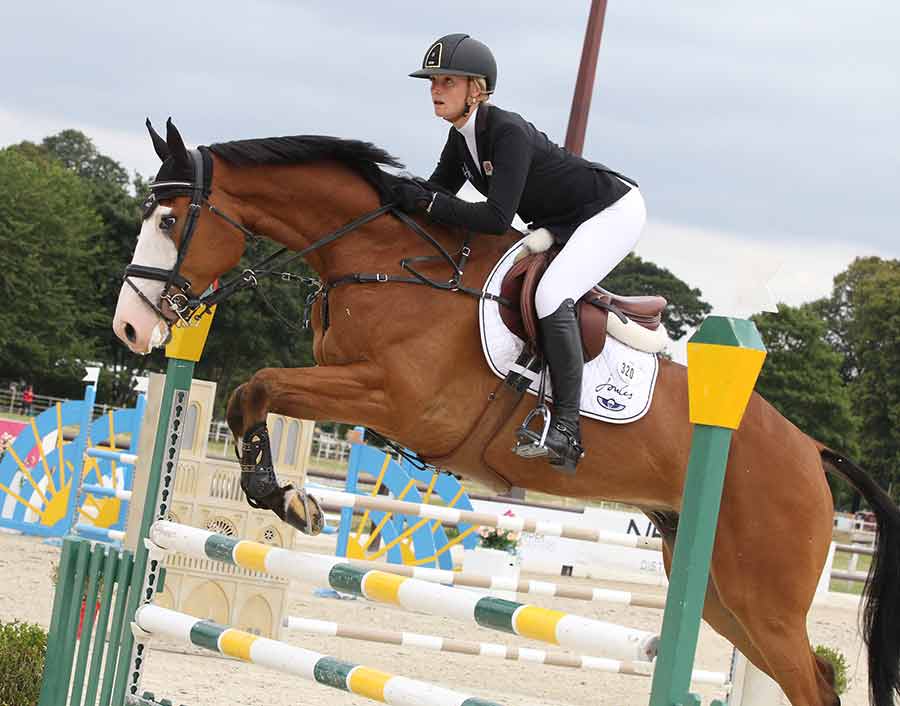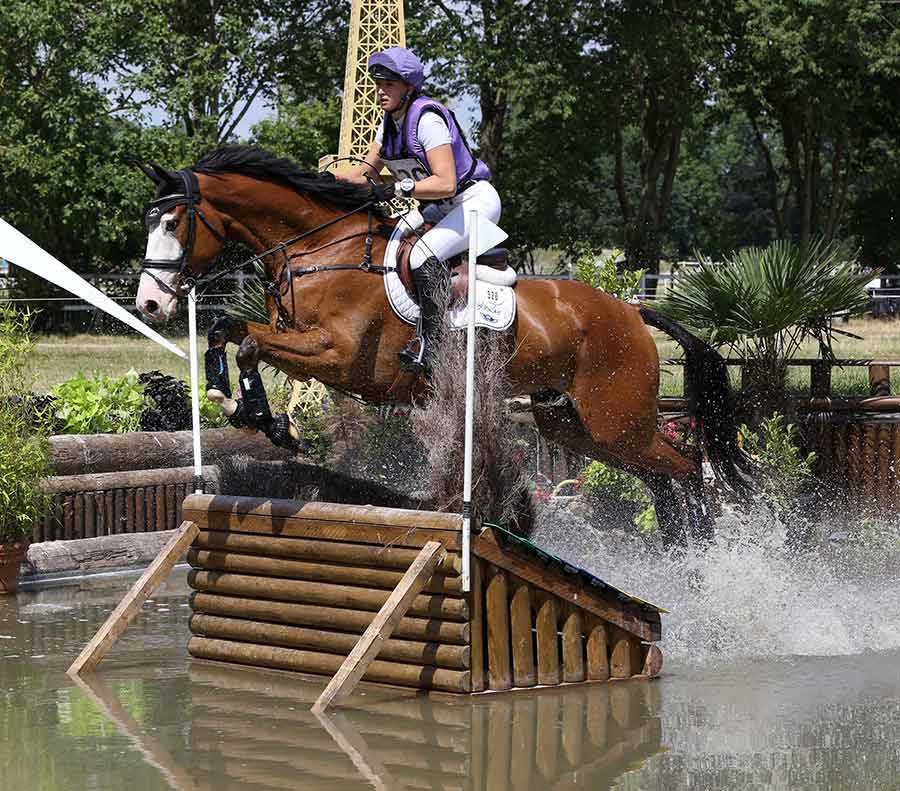 "Once we were home we then had a busy weekend at Aston Le Walls on Friday, Warwick Hall on Saturday and then back to Aston on Sunday. Unfortunately we didn't bring the sunshine back with us! Nevertheless it was a successful weekend with MBF Arctic Emperor pulling out all the stops in the 5YO class finishing 2nd and qualifying for the National Young Horse Championships at Osberton at the end of the season. I am looking forward to the future with this horse. He tries so hard and has such a lovely temperament to go with it. I ran Dargun in the OI at Aston as after Badminton I wanted to ensure he felt confident in himself again. I can definitely say he is feeling on top form, winning his section on his dressage score of 23! He felt great, so I will be preparing him for Hartpury CCI4*-S along with Brook. All being well I'll be aiming him for Blenheim Palace CCI4*-L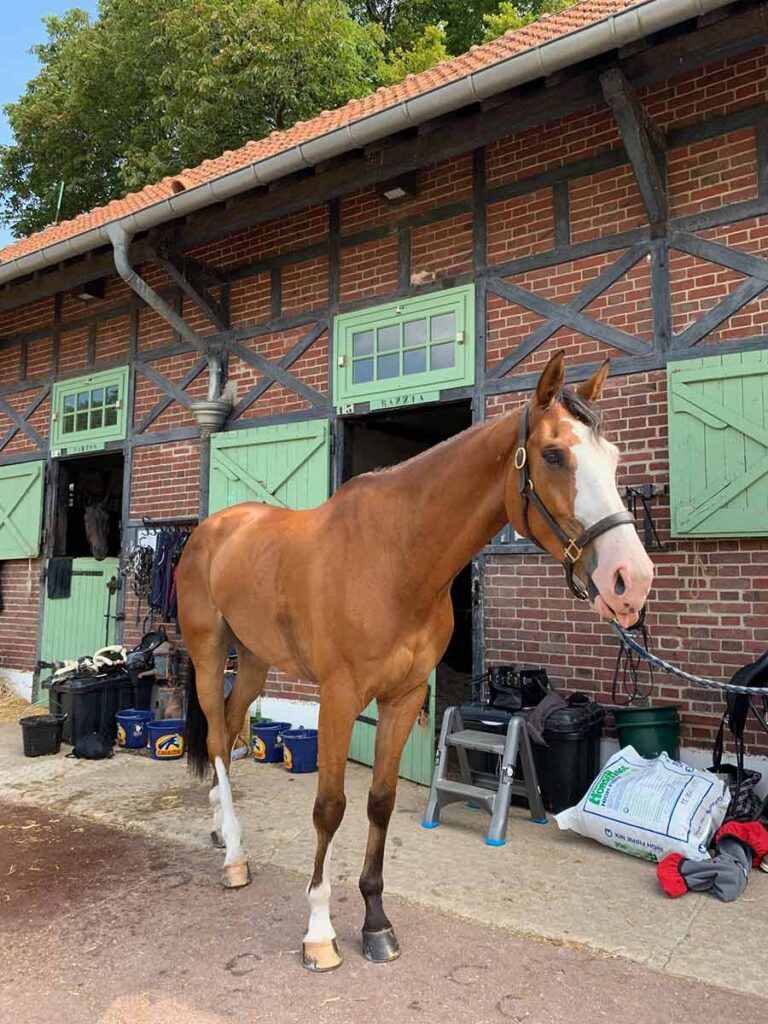 Hugo (Diarado Du Buisson Z) has been consistent with his jumping. He is happily jumping 130m and 135m classes preparing him for the National Young Horse Championships at Bolesworth in August which I am very much looking forward to.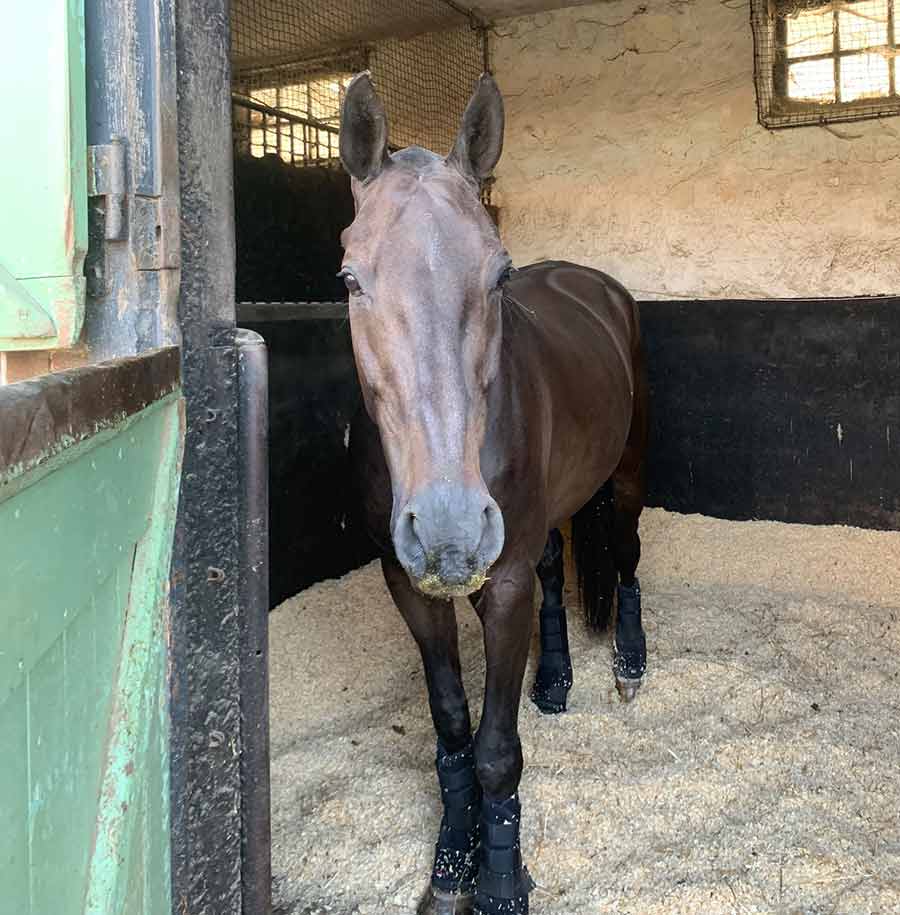 Finally, despite the absolutely torrential rain we had at Chomondley Castle, Vamonos once again had a good run (considering he had to jump in rather muddy conditions after all the rainfall we had!). He did have an unlucky 4 faults but still managed to pick himself up a worthy 3rd place in his Novice section. I'll be hoping to take him to Millstreet for the Young Horse class along with Brook in the ERM, all being well.
Thanks again to all of my owners and sponsors for their continued support. Here's to a prosperous second half of the season.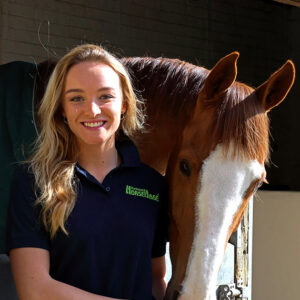 About Emily
Following in her mother's footsteps, event rider Emily, who is just 22 years of age, competed at her first event aged just 12 and represented Great Britain at the age of 15, finishing 7th overall. She won individual silver at the Junior Europeans in 2012, team gold in the Young Rider Europeans in 2015 and in the same year made her four-star debut at Pau, finishing in fourth place.