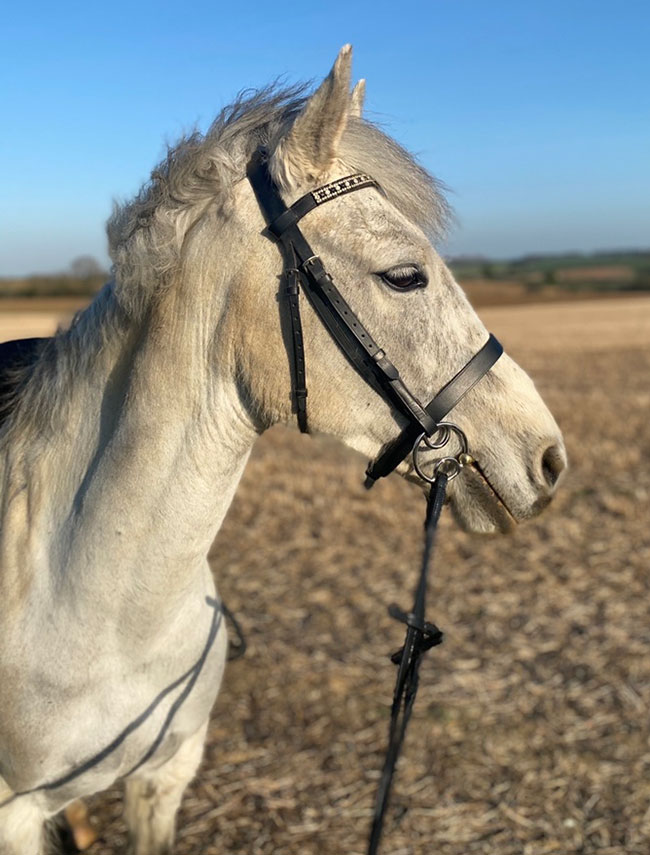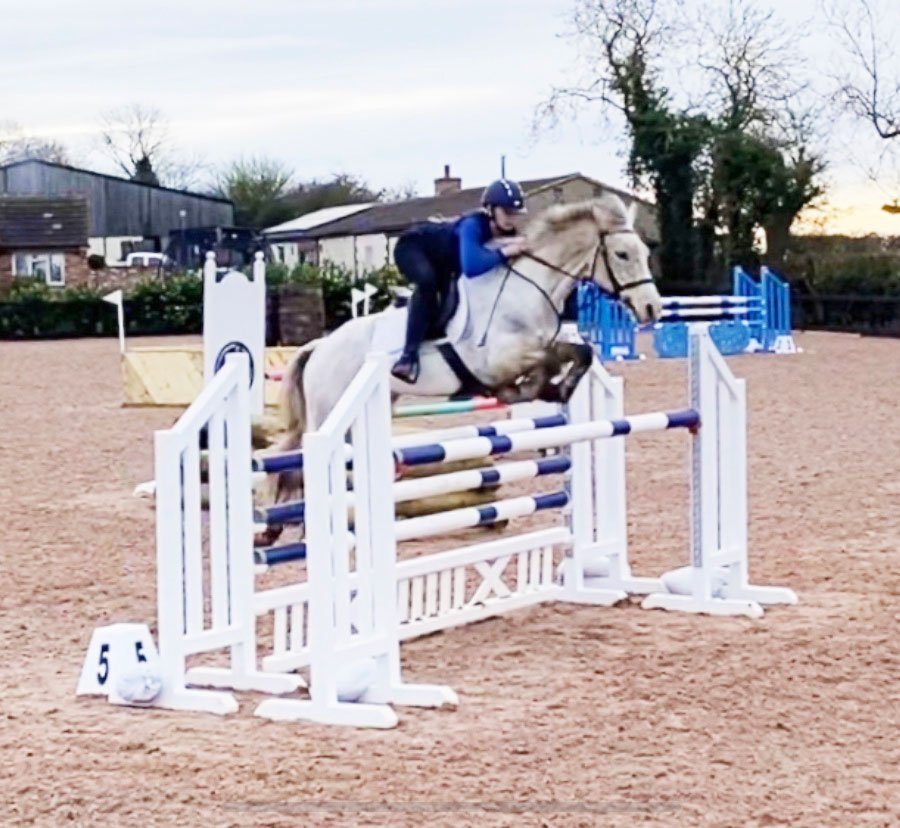 "I think we can all agree that March has been a struggle for everyone in some form. Coronavirus has had a huge impact and for some it's quite literally tipped our lives upside down. But we're all getting through it and are learning duly how to cope with it.
"Before it all got serious I managed to take Mac out for some show jumping training to Richard Jones EC on the 8th. We had a very educational session finishing on a 1.15 course, foot perfect, and Mac felt fully back to his normal self – if anything, he felt better than before!
"The following day I took Cracker to Keysoe EC to hire their cross country course. Luckily, considering the awful weather that day, the ground was perfect which meant we could really crack on with getting used to each other, and finished popping some BE90 + 100 combinations pretty well.
"Unfortunately I was unable to get much else after these outings with regards to proper training due to COVID-19 guidelines coming into force. The riding school side of the yard where my apprenticeship is based has been temporarily shut down to the public which has had a massive impact on my work type and load. However from a positive view, I'm still able to carry on working with confirmation from the government and BGA due to them classing my role as essential care to livestock.
"For my own protection as well as others, I've been following some strict biosecurity rules. One of the main things I'm constantly doing is ensuring that I'm socially distancing myself from any other people there, keeping at least two metres apart at all times. Washing hands on arrival and departure as well as at every other chance I get is another big thing I'm making sure I keep doing; and in between this, I'm using antibacterial gel for extra measures. Surfaces, tools and objects are being disinfected after use, multiple times a day too, in order to prevent any possibility of spread, just in case. On the yard, liveries are being given daily hour slots to complete any care and work they desire to do with their horses, and we make sure that they too are following all the biosecurity measures. All of this put together has so far been working very well and has proved highly effective at protecting us all, meaning we can carry on. However it has taken a lot of figuring out to get to the suitable stage we are at, but things are still changing all the time with updates.
"Pony Club and our 'Young Equestrian' sessions are still running but online instead of at the yard, as this is keeping all the children happy and entertained throughout lockdown. They're getting daily updates and photos of all their favourite ponies alongside fun challenges so they're all still learning whilst having fun! We're also in the process of gathering videos from them all to create a 'toilet roll video' compilation, so I can't wait to see the final product of that!
"During all this, due to lack of time to work with Mac properly, I decided to give him a well-deserved two week break, followed by a routine he is now undergoing. This consists of lots of lungeing and groundwork which will eventually build up to flatwork and hacking for fitness. It's highly evident the spring grass is coming out in full force though as he's one rather fresh pony at the moment – definitely loving life!!
"I hope everyone else is coping well through this tough time. Make sure that while you're focusing on your physical health, you don't forget your mental health too – it's just as important, especially during all this."
Stay well – Emma & Mac x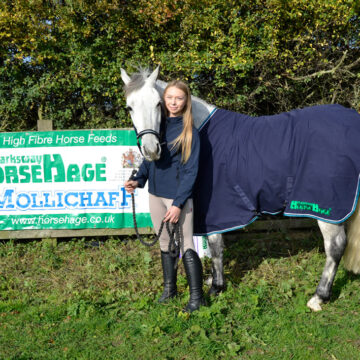 About Emma
Introducing Emma Alcorn, our new brand ambassador for HorseHage and Mollichaff. 16-year-old Emma is an amateur rider and a member of Bozeat Riding Club in Northamptonshire and enjoys show-jumping with her six-year-old Connemara, Mac. We will be following Emma's progress each month so don't forget to check in to see how she's getting on.
You can follow Emma on Instagram – @jumping.greyss