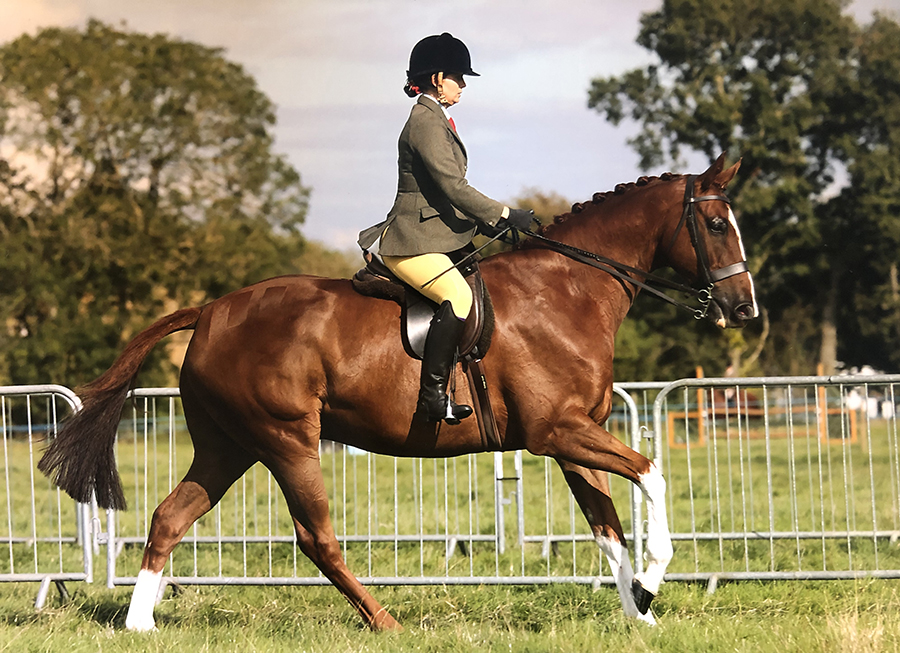 We all want our horse or pony to stand out with a beautiful gleaming coat and looking his best, whether or not we are heading to a show. Mollichaff ShowShine could be the perfect choice.
MolliChaff ShowShine is a high-oil chaff for ultimate coat shine and is cherry-flavoured, providing a delicious taste and smell to ensure it is highly palatable to even the fussiest of eaters. It is made from the highest quality oat straw that has been chopped and dust extracted, and it is naturally high in fibre.
To give extra bloom to the coat and added condition, it contains a unique coating which combines high levels of soya oil with a light coating of molasses. Limestone is also added to provide additional calcium for healthy growth and strong bones.
Ginger Biscuits (or Percy, as he is known at home), an eight-year-old Thoroughbred owned by Anna Matthews from Warwickshire, was bred for racing but never actually raced. Anna has owned him for two years and has mainly shown him in lightweight hunter and working hunter classes.
Said Anna: "Percy has been on Mollichaff ShowShine for about three months now and I have noticed a real difference in his coat. He is glossier and his coat has a much deeper colour, and most importantly, he absolutely loves it and it smells amazing!"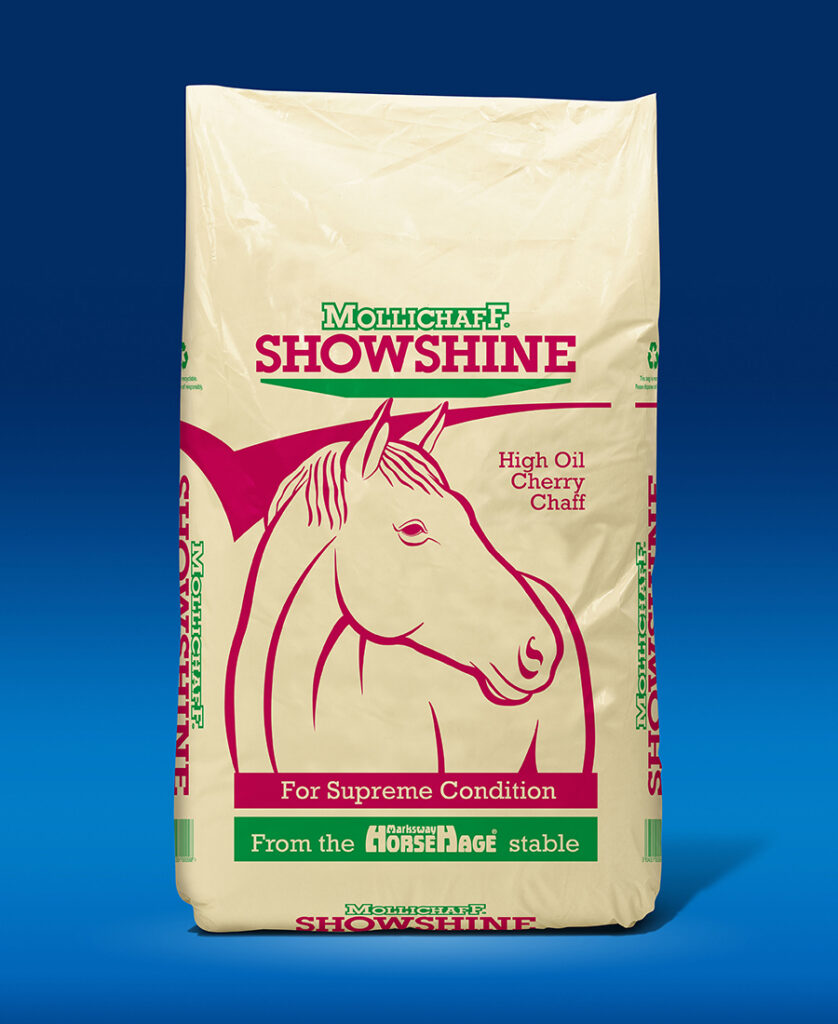 Mollichaff ShowShine will add extra fibre to hard feeds, and can be mixed with concentrates to prolong feeding time and help maintain a healthy digestive system by stimulating the production of saliva. The extra fibre helps prevent horses and ponies from bolting down their feed and reduces boredom while they are stabled. It can also be used in place of hard feed if fed alongside an all-purpose vitamin and mineral supplement or feed balancer.