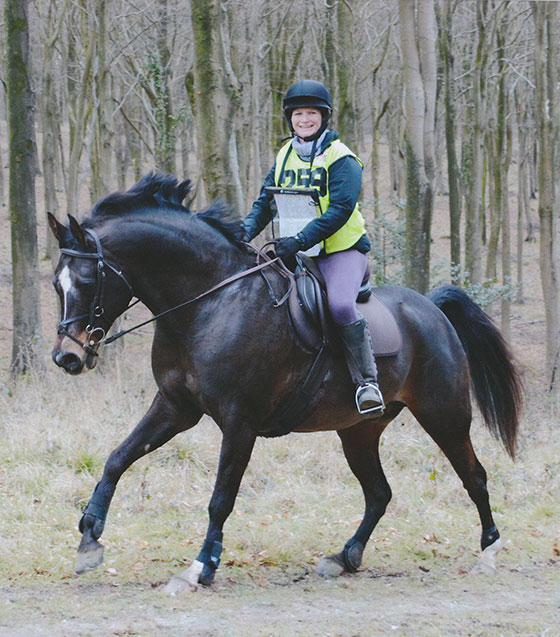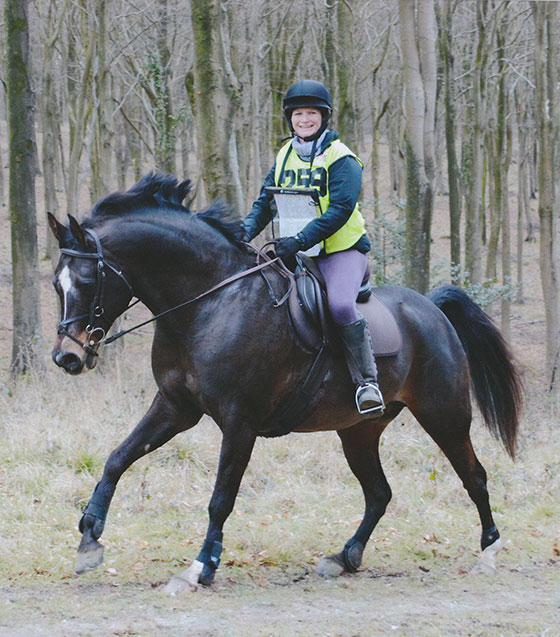 Whatever discipline we choose to partake in, we always want our horses and ponies to look their best. Mollichaff ShowShine could be just what your equine needs.
Marco Fresco (or Harley, as he is known at home) is a 15-year-old Arab/KWPN gelding owned by Fiona Wright who is based in Dorset. Fiona and Harley enjoying taking part in endurance and during his first year of competing, Harley achieved the title of Wessex Novice Champion. Since then they have participated in a range of graded endurance rides (GERs).
To be a successful participant in endurance, Harley needs to be fit and healthy as well as having an excellent immune system.
Said Fiona: "He enjoys himself enormously on his rides and really seems to enjoy life."
Harley has been on Mollichaff ShowShine for the eight years that he has been owned by Fiona.
Said Fiona: "I looked for a feed which I thought he would love to eat but also that contained all the ingredients required for health and vitality. He never leaves a scrap of food and licks the bucket clean twice a day. People are always commenting how well he looks and he receives compliments wherever he travels. He literally shines with health!"
A high-oil chaff for ultimate coat shine, Mollichaff ShowShine is cherry-flavoured, providing a delicious taste and smell to ensure it is highly palatable to even the fussiest of eaters.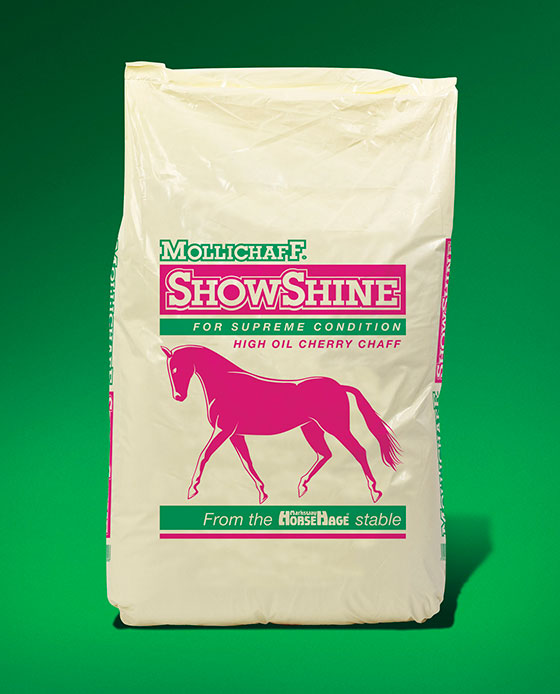 It is made from the highest quality oat straw that has been chopped and dust extracted, and it is naturally high in fibre.
To give extra bloom to the coat and added condition, it contains a unique coating which combines high levels of soya oil with a light coating of molasses. Limestone is also added to provide additional calcium for healthy growth and strong bones.
Mollichaff ShowShine will add extra fibre to hard feeds, and can be mixed with concentrates to prolong feeding time and help maintain a healthy digestive system by stimulating the production of saliva. The extra fibre helps prevent horses and ponies from bolting down their feed and reduces boredom while they are stabled. It can also be used in place of hard feed if fed alongside an all-purpose vitamin and mineral supplement or feed balancer.