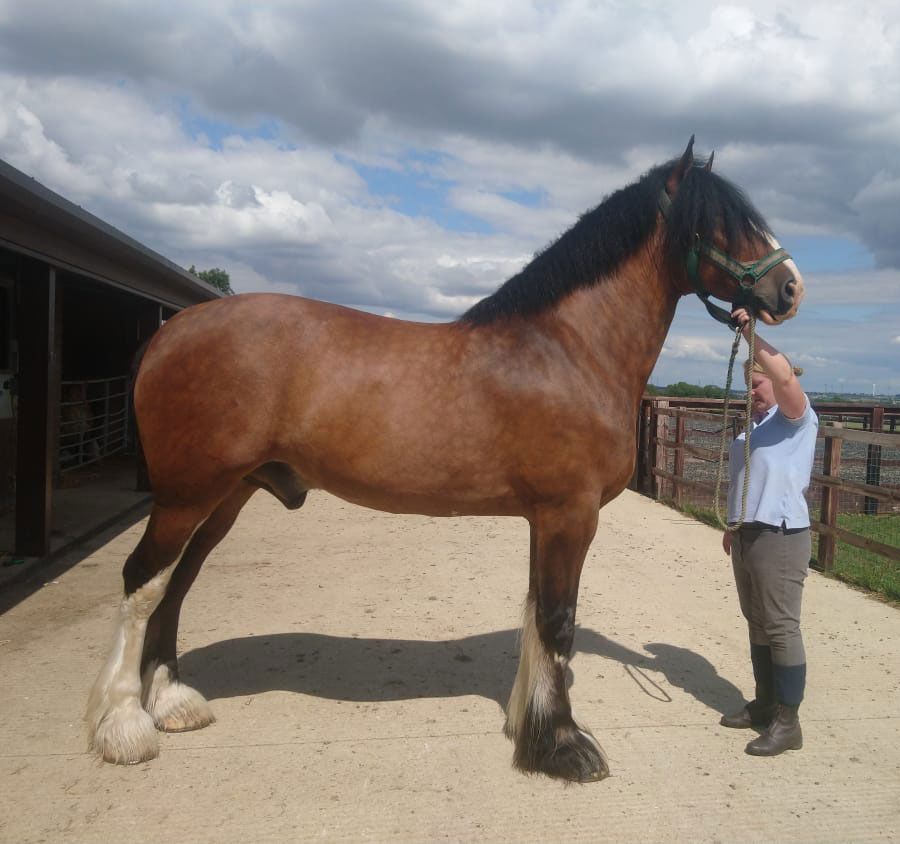 Owned by Gemma and Joseph Monaghan, Cotebrook Sgurr Alasdair known as Big Al at home is one of their four Shires fed on HorseHage Ryegrass and Mollichaff Condition Complete.
Standing at 18.1hh, Big Al was a 30th birthday present to Gemma from her partner Joseph. Big Al soon became a favourite member of their team.
Based in Northamptonshire, Gemma has always been involved with horses from an early age and admits she never grew out of the 'I love my pony' phase, although the ponies have got a little bigger.
Gemma backed Big Al herself in September 2018 with the aim of showing him in ridden heavy horse classes in 2019.
Said Gemma: "Big Al has a great attitude to life and was just like a Labrador to train! We have weekly lessons with Mark Townsend to keep us focused and on track during the show season and to keep those ridden scores up."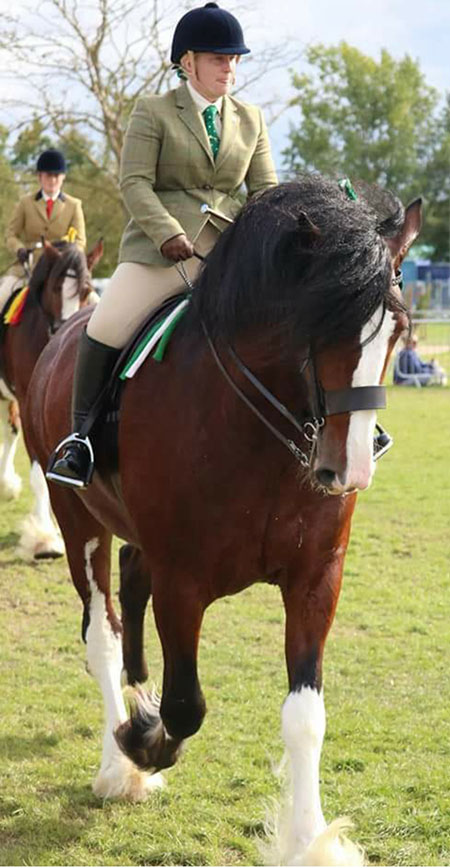 Gemma's biggest achievement with Big Al was qualifying for the heavy horse finals at Equifest in 2019. The duo finished as Reserve Champions out of 15 quality heavy horses. They finished on level scores with the Champion who was a previous HOYS winner.
Said Gemma: "Big Al was only four and certainly showed his worth."
Gemma added: "My four Shires are all fed on HorseHage Ryegrass and Mollichaff Condition Complete and their coat shine and condition speaks for itself!
"It has made a huge difference in Big Al's condition and he always looks on top form with HorseHage & Mollichaff."
"I believe feeding should be based on a great quality forage and HorseHage has it all. We started feeding it four years ago and haven't looked back since."
Ryegrass HorseHage is a dust-free bagged forage made from a selection of ryegrasses cut at an early stage of growth to provide optimum nutrient and energy levels.
It is suitable for competition horses and ponies, hunters, heavy horses, young stock and breeding stock, and can also be fed to help horses gain weight and put on condition.
HorseHage comes with a 100% quality guarantee and contains no flavourings or chemical additives.
Mollichaff Condition Complete is a highly digestible, high fibre, high oil and low starch mix, which can be fed as a complete bucket feed alongside good quality forage.
It contains a balanced blend of alfalfa, dried grass, oat straw, fibre pellets, barley, soya flakes, soya oil and mint as well as Yea-sacc® and a prebiotic, plus vitamins, minerals and trace elements.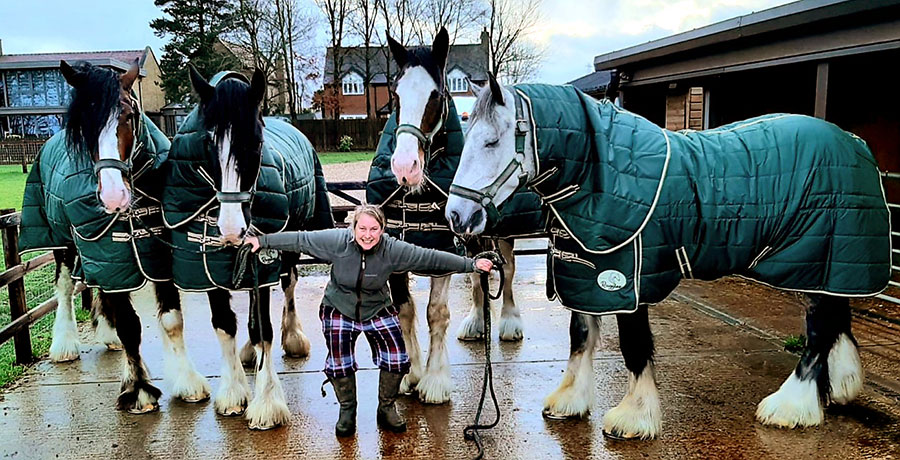 Soya oil provides essential fatty acids to help improve skin condition and encourage a healthy, glossy coat. Yea-sacc® and a prebiotic to help maintain a healthy digestive system, along with mint, which is particularly palatable to horses.
Mollichaff Condition Complete is suitable for encouraging weight gain in all horses and ponies, especially those that struggle to maintain their condition.
It can be used as the sole bucket feed as it contains a broad spectrum vitamin and mineral supplement.
For more information please call the HorseHage & Mollichaff Helpline on 01803 527274 or visit www.horsehage.co.uk