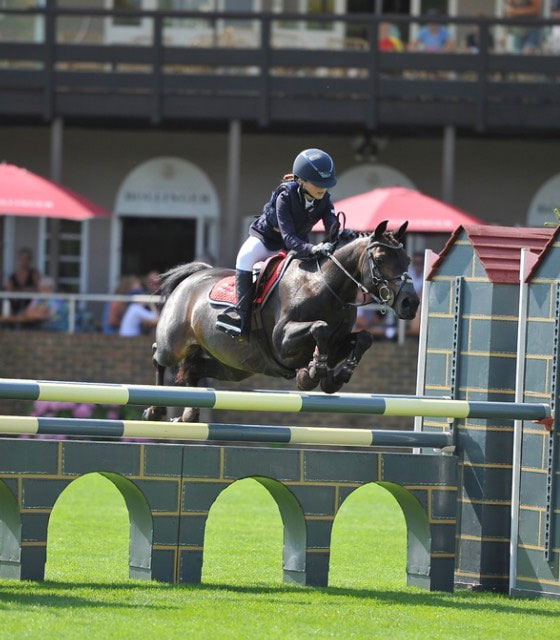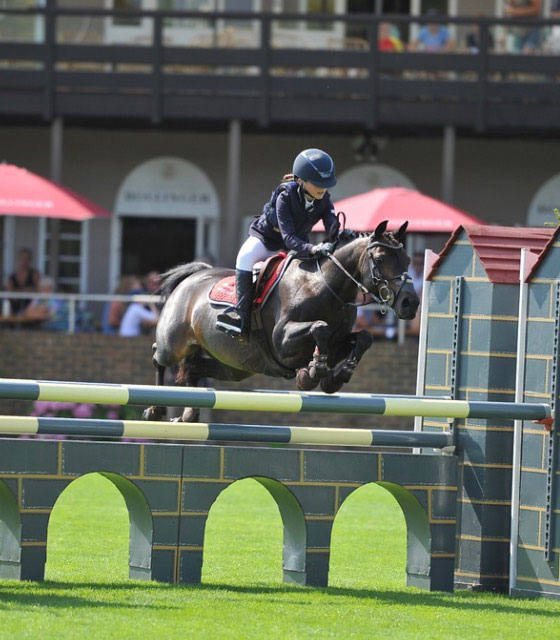 Although Mollichaff Donkey has been formulated as a complete fibre feed for donkeys, it is also a fantastic low energy choice for horses and ponies too, as young rider, Thalia Nuttall, can testify to.
12-year-old Thalia from Lincolnshire grew up surrounded by donkeys as her father is award-winning beach donkey owner, John Nuttall. She started riding the donkeys at a very young age and moved onto ponies when she was just five years old. Her parents soon realised she was naturally talented and she quickly progressed to show-jumping, having success with her starter ponies, Victor and Cruise, including winning the Under-10 Style & Performance at the Pony of the Year Show 2016 on Another Victory.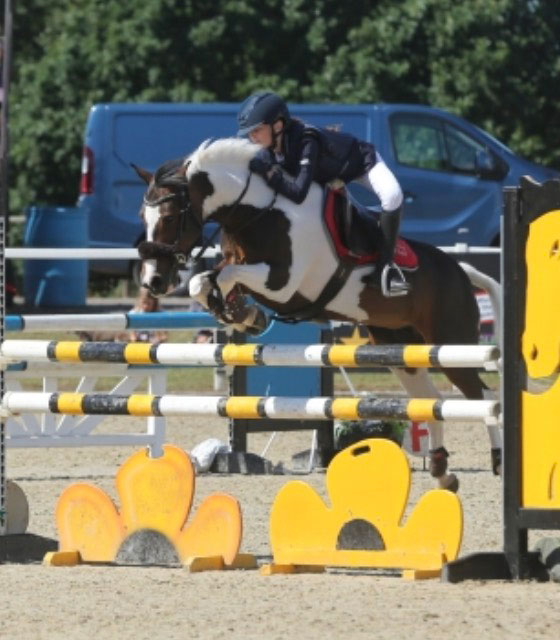 In August 2015, her father purchased a coloured pony called Ozzie – a little skewbald mare standing at 126cm – from Ireland. At eight years old, Ozzie hadn't really done much and was quite buzzy so not a typical child's ride. The Nuttall's decided to let Ozzie settle in for a month or so as Thalia was still only nine years old herself but the pair soon bonded and became friends, forming a close partnership.
Thalia worked hard with Ozzie and they were registered to jump affiliated with British Show Jumping in February 2016, with Ozzie showing promise with her bold jump and character. Over the following two years the partnership had amazing success, qualifying for the Great Yorkshire Show in 2017 and partnering up with Chloe Smith for the Mini Majors class. This achievement was repeated in 2018 and Thalia competed in the Mini Majors again, this time with Nigel Coupe. They also qualified for the Royal International Horse Show (RIHS) at Hickstead; the Graham Heath Equestrian Final at the Scope Festival; the Silver League Final at the British National Championships (finishing in 7th place). But the icing on the cake was winning the Horse of the Year Show (HOYS) qualifier at the British Show Jumping Welsh Home Pony Show at the David Broome Event Centre in July 2018. It was Thalia's dream to qualify for HOYS on a pony she had produced herself. Sadly she didn't get the result she hoped for but it was a great experience and a marvellous achievement to produce her own pony to this standard.
Thalia's other pony, Missy, also qualified for the Great Yorkshire Show; Scope Graham Heath and the Silver League Final as well as the RIHS at Hickstead where they were placed 10th.
Both Thalia's ponies are fed on Mollichaff Donkey (as are John's beach donkeys) as it provides a palatable fibre feed which is low in sugar and starch but high in fibre.
Said Michelle (Thalia's mum) "Mollichaff Donkey provides a good, balanced feed which includes all the vitamins and minerals they need plus soya oil. Both ponies are highly strung and we prefer to feed a fibre-based feed rather than concentrates. The ponies are also fed on High Fibre or Timothy HorseHage as they have lower energy values and are handy to take to our stay-away shows as the highly compressed bales are easy to fit in the lorry and the ponies love it."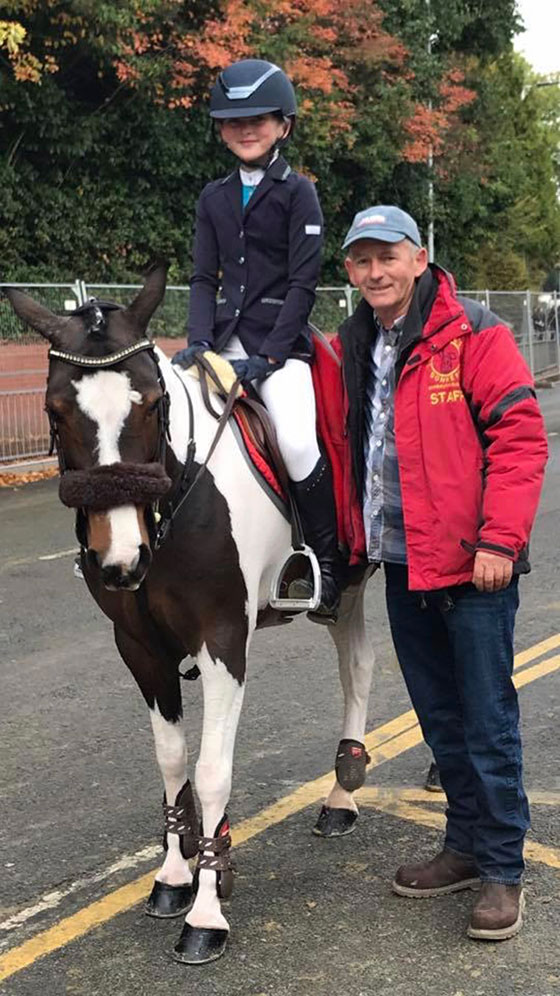 Mollichaff Donkey is made from a balanced blend of dried grass, fibre pellets, oat straw and soya oil with camomile, mint and lemon balm. It also contains a broad spectrum vitamin and mineral supplement which includes limestone for additional calcium and magnesium as this is often deficient in UK soils. It is low in sugar, starch and energy and is safe to feed to equines that are prone to laminitis. When fed at the recommended levels, there is no need for further supplementation other than good quality forage, and it can be used as a partial hay replacer.
Thalia is currently coming to the end of her time competing in 128cm classes as she will be 13 years old in May next year so has to move on to the 138cm ponies. She has had an amazing few years with her two lovely ponies, Ozzie & Missy and is currently producing her next pony. So fingers (and hooves!) are all crossed for some good results next season.