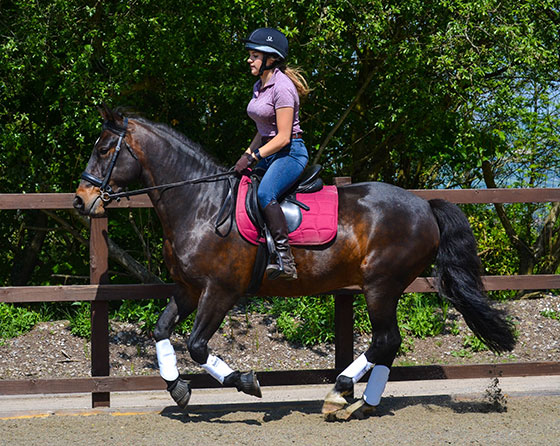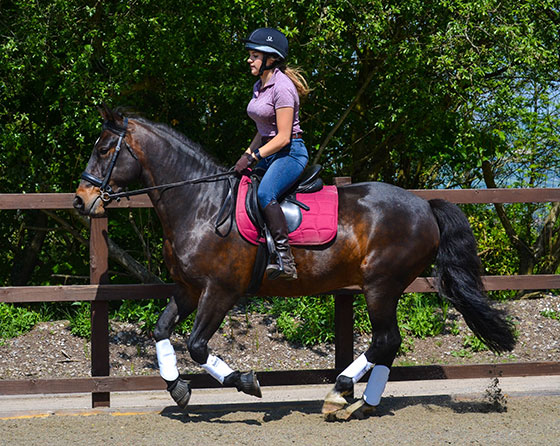 Looking to add a little extra shine to your horse or pony's coat this show season?
Benvarden Rach Two (or Rocky, as he is known at home) is a 15hh, ten-year-old Irish Sports Horse x Connemara owned by Emily Ashcroft.
He is fed on Mollichaff ShowShine – a high oil chaff for ultimate show condition. It is flavoured with cherry to give it a delicious taste and smell, making it highly palatable to even the fussiest of feeders. It is made from the highest quality oat straw which has been chopped and dust-extracted and contains a unique coating made from high levels of soya oil with a light dressing of molasses to give added condition and a bloom to the coat.
It is high in fibre and contains added limestone to provide additional calcium for strong bones and healthy growth.
Said Emily, "I chose Mollichaff ShowShine for Rocky as the cherry flavour really appealed to me as Rocky used to be very fussy, especially with chaff. He always licks the bowl clean now when he has ShowShine and the amazing smell also makes feed preparation time a little more enjoyable for me!"
Emily enjoys doing a little bit of everything with Rocky, from dressage to show-jumping, but their main discipline is showing. The pair are currently competing in Intermediate Show Hunter Pony classes at county level.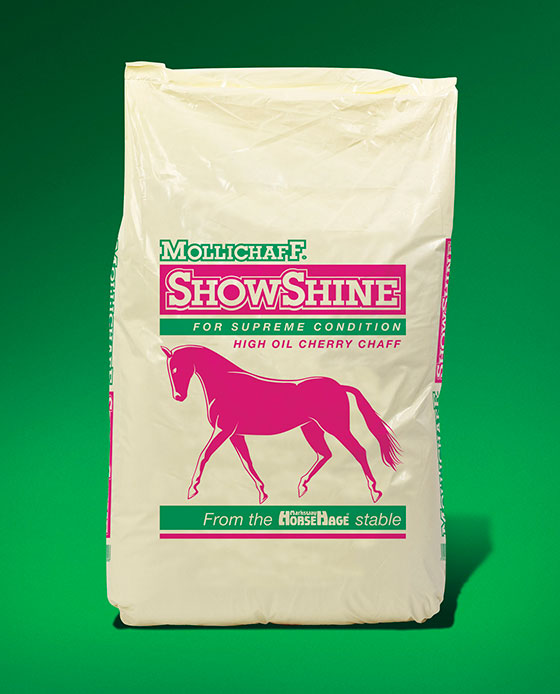 "The high oil content of Mollichaff ShowShine has given Rocky's coat a real shine." adds Emily.
"We always get complimented on how well he looks. I rarely have to use a coat shine spray – his shine is purely down to Mollichaff ShowShine! He also seems to be able to put 100% effort into his work without being fizzy."
"Mollichaff ShowShine is so affordable and available to purchase from all my local feed shops. Rocky looks amazing and feeding him doesn't cost me a small fortune!"