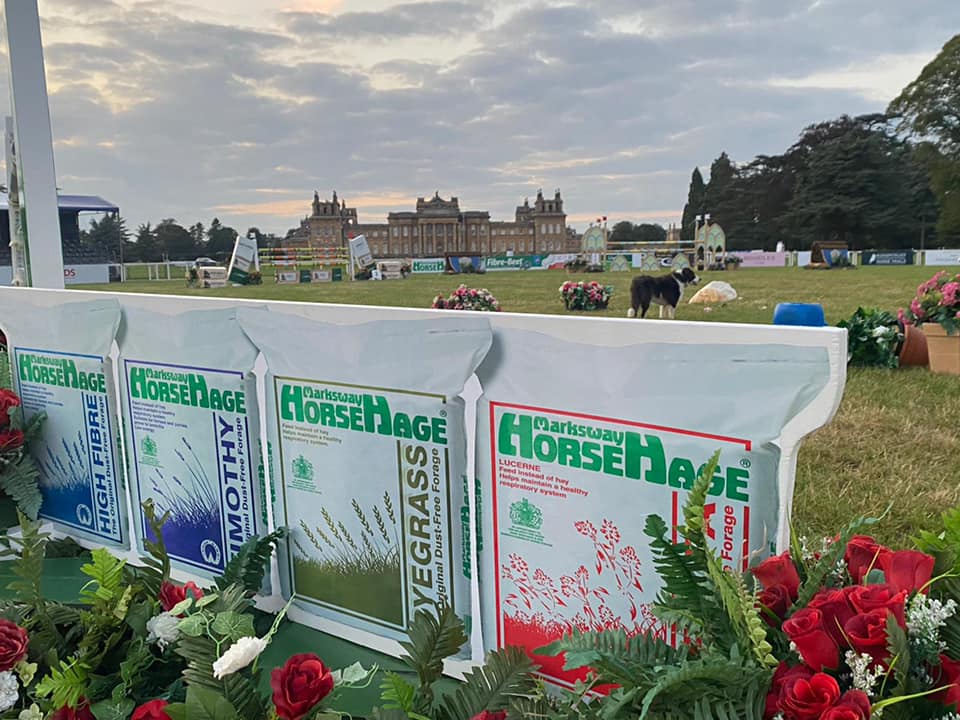 We at HorseHage very much enjoy supporting events of all levels in the equestrian world. Here's what Rachel Hornby, Events and Customer Relations Manager for HorseHage & Mollichaff, had to say about our involvement at Blenheim Palace International Horse Trials 2021.
"Having been a much anticipated staple event on many peoples calendars Blenheim Palace International Horse Trials moved into a new era in 2021.
"We are delighted to have supported the Jockey Club in their preliminary year of running this outstanding event. The stunning backdrop of the 300-year-old Blenheim Palace, not only a world heritage site but also home to the 12th Duke of Marlborough and his family, made this exciting event even more special.
"HorseHage featured in the Palace Arena where the dressage and show jumping took place and the Blenheim Arena which held the hotly contested ROR dressage and ROR showing. Our new HorseHage show-jump also made its debut, pictured below, which looked great and showed our support for all the competitors, including our Sponsored Rider Emily King.
"We love to be a part of events like this and to support our community wherever we can."
Check out the Blenheim Palace International Horse Trials 2021 timings and scores here!