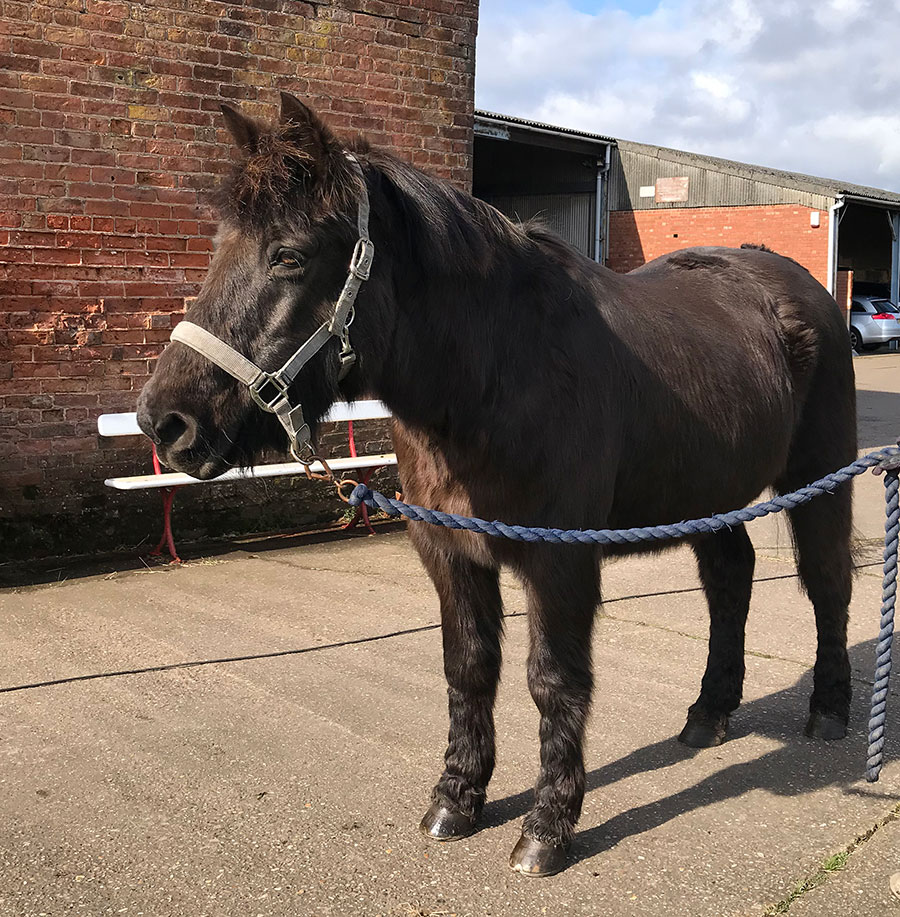 Veteran New-Forest pony, Ellie, age 25, is described as the 'ultimate good doer' by her owner, Victoria Spouge, based in North Lincolnshire.
Ellie has been owned by Victoria for 13 years and lives out 24/7, with just the occasional hack out as her workload.
Despite being a little long in the tooth age-wise, over the years Ellie has gradually lost teeth and some have become displaced and her latest equine dental check showed she has 12 teeth missing.
Said Victoria: "Ellie is able to graze well, but due to the lost teeth she struggles to chew hay and this has led to her quidding and producing loose, watery droppings. This in turn meant we had to wash her quite often and we were also concerned that she wasn't getting sufficient fibre in her diet, even though she isn't underweight."
So Victoria decided to see if she could find a partial hay replacer which would help prolong Ellie's eating time as well as providing extra fibre in her diet.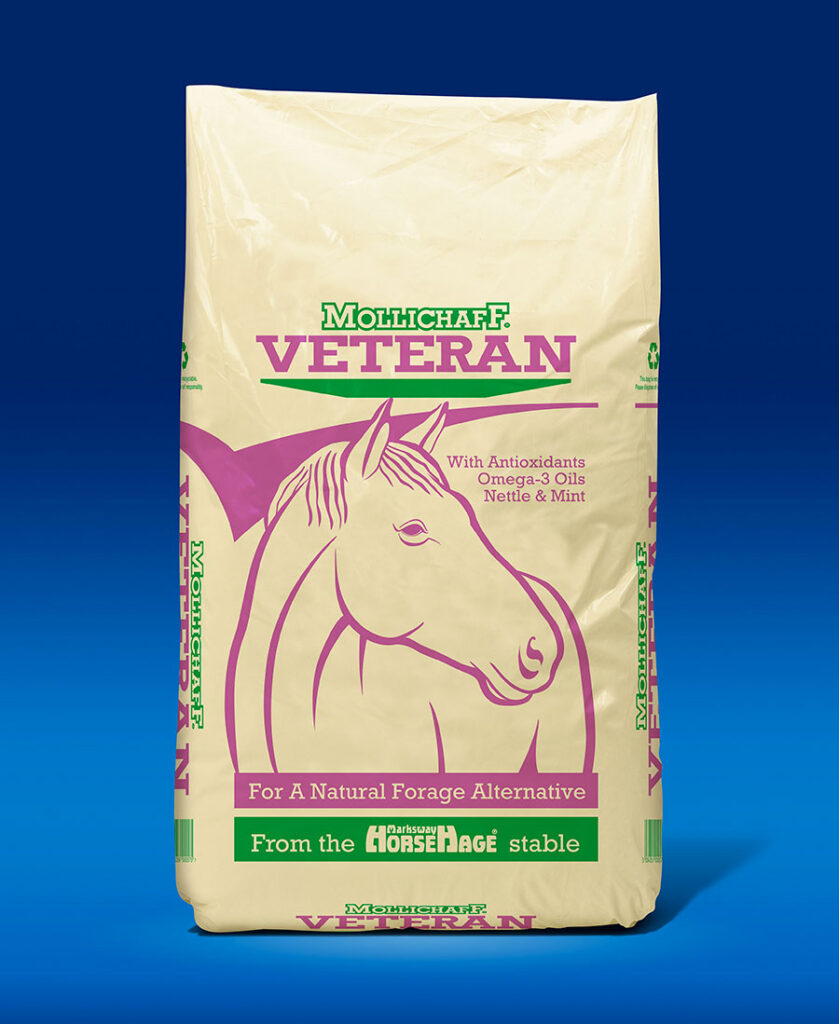 She found out about Mollichaff Veteran – a high fibre forage mix designed to complement the forage ration where necessary. Highly palatable, Mollichaff Veteran is designed for elderly horse and ponies and also those that are dentally-challenged and unable to consume long-stem forage.
It is made from a balanced blend of dried grass, dried alfalfa and oat straw, topped with a unique dressing combining linseed and soya oil with a very light dressing of molasses, plus added vitamins and minerals, plant-based antioxidants, mint, nettle, salt and added biotin.
Said Ellie's delighted owner, Victoria: "Since she has been fed twice daily on Mollichaff Veteran, I am now confident that Ellie is getting plenty of fibre in her diet."
"Her droppings have improved and she really loves the chaff. Her dark liver chestnut coat is lovely and shiny and I would happily recommend Mollichaff Veteran for any toothless horses or ponies."