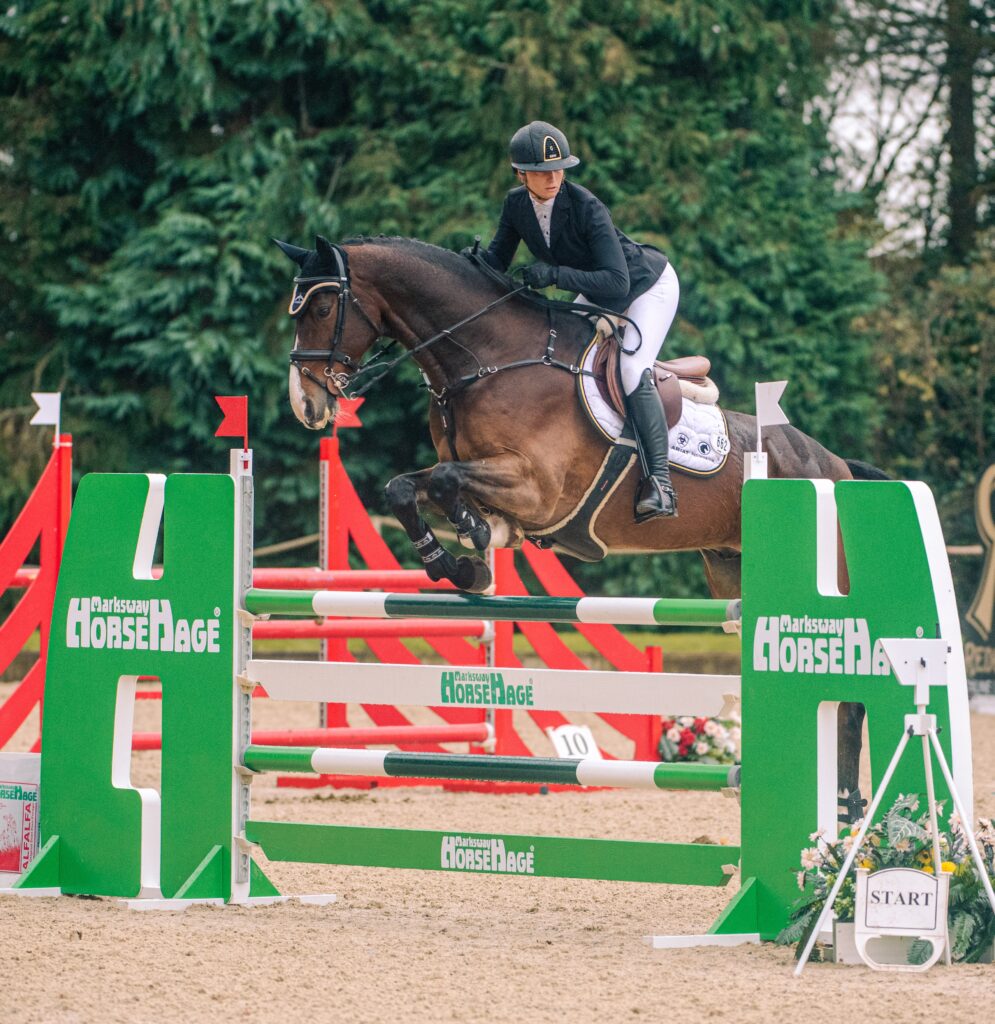 When the show season is in full swing, horse owners have a long to-do list to ensure they're show-ready. Whilst it is exciting to be out and about competing for one or several days, it can lead to less-than-ideal circumstances for a horse's digestive system such as:
Travelling for long periods of time
Lots of waiting around between classes
Little or no turn out
Stable confinement
Busy unsettling environment
Unfamiliar stable neighbours
Abnormal daily schedule
Different water and forage supply
All these factors can have a detrimental effect on your horse's digestive system and performance. Careful consideration to your horse's diet and a small amount of pre-show preparation can help to reduce the influence of these circumstances.
Preparation Tips for a Horse Show
Take Your Own Forage
Changes in forage should always be made slowly as you would with any new feed; sudden changes may lead to health complications such as colic. This is often overlooked when staying away at show or for training. Taking your horses normal forage will help maintain consistency.
Makes Changes Slowly
If you do need to make changes to any part of your horse's diet before a period of staying away, make sure the changes are made gradually and several days before you leave. This will allow the hind gut time to adjust and reduce the risk of gastric disturbances and colic.
Suitable Forage
Horses can often spend a lot of their time in a confined space such as a trailer, horse box or stable when competing or away training. Choosing a forage that is dust free, good quality and with nutrient values suitable for their individual needs will help to improve the quality of their environment and reduce the risk of respiratory issues.
Forage Requirements
Horses have evolved to eat for around 18 hours a day. Most horses would normally be able to graze for the majority of their day or have forage available to them to satisfy this requirement. Be mindful of this at your show especially during long waits between classes. Grazing your horse in hand or allowing them access to forage as often as possible will help them to trickle feed and maintain a healthy digestive system.
Prepare Feeds in Advance
If are staying away from home and your horse is fed a bucket feed, prepare these in advance. Weigh out each component of the bucket feed and place the individual portion in a suitable container. This will ensure that your horse is receiving the correct amount of feed and supplements and make feeding easy during a busy day.
Complete feeds can be a super easy way to feed at home and away by providing the recommended levels of vitamin and minerals blended with high fibre ingredients all in one bag. Digestives aids can also help horses cope with some of the stress associated with competing such as traveling and a change in environment.
Hydration
Fresh clean water should be available to your horse as often as possible. Some horses aren't keen on changes in their water supply and it can be difficult to keep them well hydrated.
If you are out competing for the day at a horse show, consider taking your own water. If you are away for several days, take water with you and mix it with the water at the venue to allow your horse time to acclimatise to the change. Using your horses' regular buckets may also help.
Offering soaked feeds such as mashes and sugar beet can help with hydration. If you are considering this as an option, remember to allow time for a gradual introduction to the diet in the weeks before the competition.
Every horse is different and will need to be treated with varying care. If you need some advice, get in touch with our dedicated HorseHage Helpline on 01803 527274, and our expert team will be happy to help.